01 November 2018 ·
FAIRVIEW NEW HOMES APPOINT NEW SENIOR LAND MANAGER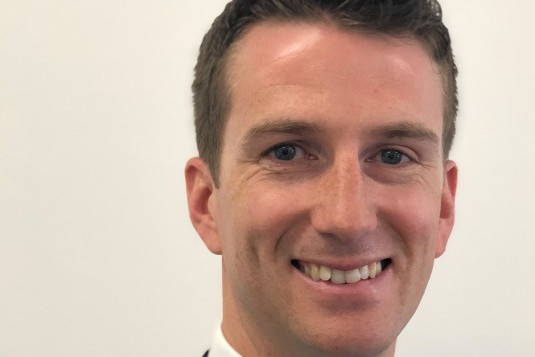 A new Senior Land Manager has been appointed at Fairview New Homes.
Oli Leedham joins the land department of the Enfield-based company after spending the past eight years at JLL as a key part of their residential land team.
He will be responsible for land acquisition in key areas of London and the South East of England, and will be splitting his time between Fairview's two London offices in Enfield and Mayfair.
Oli, 33, said: "I'm looking forward to this new and exciting challenge at Fairview after eight years at JLL advising landowners on the sale of residential development land across London.
"I believe the skills and insight I learned in my previous role will be invaluable as I embark on a new chapter in my career, working alongside an experienced team at Fairview.
"I am joining Fairview at a challenging time in the market due to the ongoing economic uncertainty surrounding Brexit, but as a one of London's most well-established residential developers we are confident in our approach and remain focused on delivering much needed new housing in key locations across Greater London and the Home Counties."
Staffordshire-born Oli, who now lives in Putney, graduated from the University of Reading with an honours degree in land management before progressing through the ranks over the past 12 years before joining Fairview in November.
Oli said: "The experience I have gained in each of my previous roles is going to be valuable as I look to support Fairview's land acquisition team in securing suitable sites throughout the South East of England.
"Under our land acquisition criteria, we look for sites deemed suitable for between 50 and 1,000 homes on brownfield or greenfield land, both low and high density with an end sale price point of between £300 and £850 per square foot.
"Given Fairview's expertise in the delivery of planning permissions, our preference is to acquire sites on an unconditional basis, but we are also open to exploring opportunities for land acquisition subject to planning deals."
Jon Spring, Land Director at Fairview, said: "We are delighted to welcome Oli into the team and will be utilising his many strengths as we look to push forward with our long-term plans and secure key sites for much-needed new housing."
For more information on Fairview's land acquisition department, visit https://www.fairviewnewhomes.co.uk/.