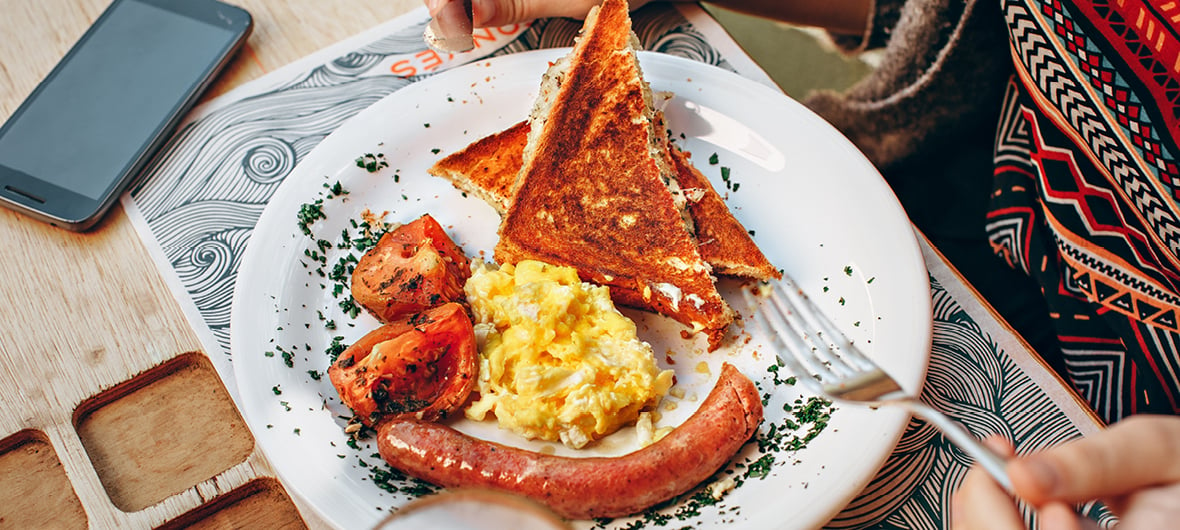 With the new year on the horizon, there's a wave of fresh interior themes starting to emerge.
Here are 5 interior design trends to look out for in 2018.
The future's bright
Pantone Colour, the renowned authority on colour mixing and technology, is set to release its colour of the year later this month, and all signs point to a bright paint taking the crown.
Executive director Leatrice Eiseman predicts that richer, intense colours will be replacing faded pastel colours in the home.  
Neutrals will also be taking on a warmer tone in general, as demonstrated by Dulux's choice of Heart Wood as its colour of the year for 2018.
Colourful Kitchens
Completely white kitchens have been a favourite amongst home owners for many years, and while this trend won't stop in 2018, it's predicted there will be a rise in the popularity of brighter shades.
BA Components believes that different hues of blue will take over the kitchen next year.
If a bright kitchen is a little brash for you, then inject some colour by switching up your accessories. Try this set of four ceramic jars from Habitat, or this worktop saver from Etsy.
All that glitters is gold
Metallic colours have been popular interior choices for several years now but both gold and bronze look set to make an even bigger impact in 2018.
Both colours give off warm tones, which complement the move to warmer neutral colours. Expect to see golden accent light stands and side tables appearing in more homes in 2018. 
This golden side table from Sweetpea and Willow is an elegant accessory for nature lovers.
Wabi-Sabi
Wabi-Sabi is a Japanese philosophy which celebrates the beauty of imperfection.
In interiors terms, Wabi-Sabi celebrates authentic, handmade items, from natural furniture to handcrafted accessories.
Follow Oprah's guide on bringing Wabi-Sabi into your home.
Rose Gold Wallpaper
The popularity of Rose Gold exploded in 2017 and that trend looks set to continue, according to Paula Taylor, senior stylist at Graham and Brown.
Speaking to House Beautiful, Paula said that she believes the soft pastel colours, combined with a metallic finish, will make Rose Gold wallpapers a hot trend for the foreseeable future. 
This geometric Rose Gold wallpaper won House Beautiful's Wallpaper of the year. For a modern feel, why not try this striped wallpaper from Go Wallpaper.
Which interior design trends are you looking forward to seeing next year? Let us know on our Facebook page.