Customer Handbook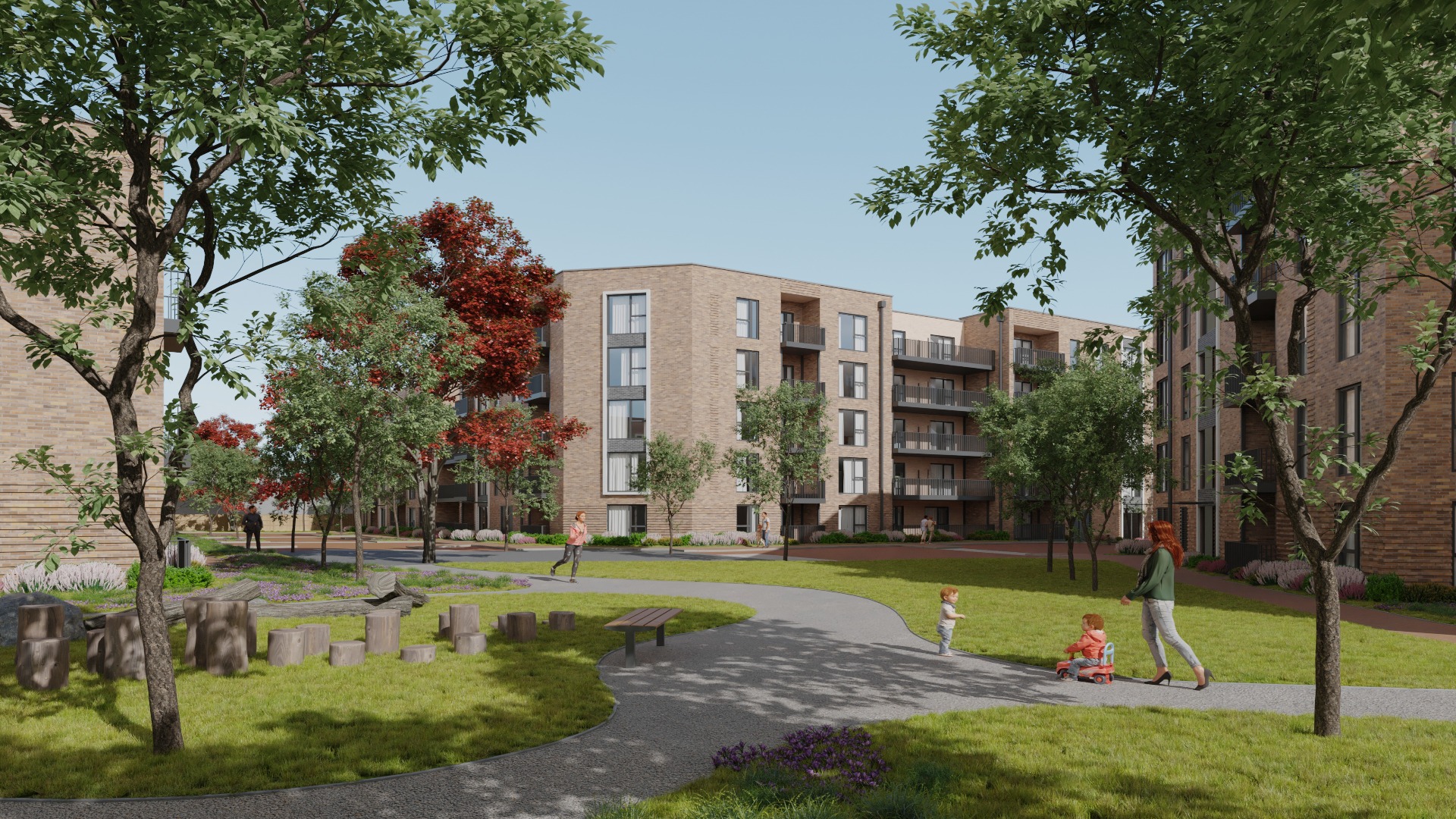 Customer Handbook

Defects that arise after the Customer Service inspection which are judged to be sufficiently serious to be considered "outside the normal building tolerances" must be notified to the Company in writing within the period of two years from the date of the NHBC certificate for your property. Items such as normal drying-out cracks, shrinkage of timber or general wear and tear are not included in this category. Further details are given in the Warranty section below.
CUSTOMER SERVICE

SAFETY

HELP & SUPPORT

WARRANTY

SELLING OR RENTING

COMPLAINT PROCEDURE
Customer Service
Upon legal completion of your new home our key release team will make contact to arrange a formal handover of keys and guide you through the property familiarisation process.
Approximately seven to fourteen days after legal completion you will receive a letter advising a date for our Inspector to call on you. Prior to the visit, we would ask you to list any items you feel need attention, so that our Inspector can investigate the points raised and discuss them with you. We will then leave you the list agreed to be rectified under our Customer Service Agreement. We would emphasise that you are scheduled to receive only one general Customer Service inspection and it is therefore important that you raise any matters you feel may require attention at that time.
If the proposed date is inconvenient, or there are any items requiring urgent attention before that date, please contact the Customer Service Department on 020 8023 7092, or write to our Customer Service Department at 50 Lancaster Road, Enfield, London, Middlesex, EN2 OBY, alternatively email to - [email protected].
Defects that arise after the Customer Service inspection which are judged to be sufficiently serious to be considered "outside the normal building tolerances" must be notified to the Company in writing within the period of two years from the date of the NHBC Certificate for your property. Items such as normal drying-out cracks, shrinkage of timber or general wear and tear are not included in this category. Further details are given in the Warranty section below.
Safety
This information is intended to highlight site hazards to visitors and property occupants who may have taken up early residency of a new Fairview property whilst construction works are still in progress.
It is emphasised that the safety of visitors and customers is taken very seriously. Please ensure you follow any directions given on site or advised by Fairview staff.
Whilst we endeavour at all times to minimise risks on our development sites, we draw your attention to the following potential hazards and precautions.
Access/Egress
Entrance and site roads may be used by site and delivery vehicles, beware of road conditions and slow moving vehicles.
Hard Hat Areas
The active construction areas are "hard hat" designated and all personnel viewing new developments will be accompanied and provided with safety helmets.
Paths & Walkways
The surfaces to be used as pedestrian ways will have been prepared. However, you should be aware of debris, uneven floors and slippery surfaces. Ladies may need to consider the appropriateness of footwear. Deviation from the recognised walkways must not be made.
Children
Children tend to use an active building site as an adventure playground, whereas in reality it is full of dangers. Whilst danger areas are protected with fencing and other means, children must not be allowed to roam freely on to the site.
Parking
Where possible, vehicles should be parked in the car parks provided and away from the roads used by site vehicles.
Warning Signs
All hazards are highlighted by various safety warning signs, e.g. temporary manhole openings etc.
First Aid
All Fairview sites have qualified first aiders present during normal construction working hours. In addition, all sales offices are equipped with a first aid kit.
Help and Support
Every care will be taken to ensure your home meets our high standards, with quality checks carried out by NHBC, along with our own inspectors. However, your new home has been built from many components employing many different trades and regrettably, on occasion, defects may occur.
For your protection and support, your home will be covered under the NHBC Warranty Scheme, which offers an 'Initial Warranty Period' for the first 2 years following legal completion and a 'Structural Warranty Period', which runs for the 10 years from the effective date of the insurance cover. Further details are given in the next section.
Outside of office hours, we offer an emergency service for plumbing, heating and electrical items, operating 365 days of the year for a period of 2 years from the day of your legal completion (to obtain the contact number, please telephone 020 8023 7092). We also employ a dedicated Customer Service Administrator and Customer Service Manager for each of our developments, thereby providing all our customers with a one-to-one service. To contact customer services, please call 020 8023 7092 during normal working hours or e-mail: [email protected].
Warranty
The Warranty Scheme offered by the NHBC covers your new home. You should have received details of the scheme directly from NHBC following reservation, as the cover is effective from exchange of contracts. Your Solicitor will also provide you with the insurance Cover Certificate on completion.
The cover provided by the NHBC incorporates two stages:
During this 'Initial Warranty' which runs for the first 2 years from the date of legal completion we cover everything supplied as part of your new home in the event of defects caused by either faulty workmanship or materials.
During the Initial 2 year Warranty it is essential that you maintain your property, including servicing of the boiler and heating systems, decoration and garden maintenance etc. Exclusions from the cover are carpets and white goods (which fall within the manufacturer's warranty), cosmetic defects, damage caused to roof tiles following the installation of satellite dishes or aerials, natural shrinkage, condensation, materials or appliances installed after your purchase, storm or accidental damage. We cannot accept any responsibility for any damage to kitchen worktops, fitted bedroom or bathroom furniture, sanitary ware, appliances or glass that has not been noted on the key release form.
On expiry of the 'Initial Warranty' period your property continues to benefit from the 'Structural Warranty Period' which runs for the remaining 8 years. This insurance is in place to protect you against stuctural damage, if this is a result of non-compliance with the technical requirements set down by the NHBC.
The NHBC has produced a helpful 'Guide to your New Home' document, which can be downloaded here, and gives details of thing to be aware of when moving into a new home including possible problems to look out for.
Transfer of Ownership:
The NHBC's 'Initial Guarantee Period' is transferable to new owners should the property still be within the 2 year 'Initial Guarantee Period'.
The NHBC's 'Structural Guarantee Period' continues from years 3 to 10.
Renting your Property:
Should you wish to rent your property, please note that we will only take instructions regarding defects from the original owner of the property and not agencies or tenants. The 'Initial Guarantee Period' does not cover any damage caused by tenants through negligence, damage or poor maintenance.
Complaint Procedure
Our Aim
Our aim is to provide you with a quality new home, built on time, accompanied by excellent service through every stage of your home buying process, including after you have moved in. Our Customer Charter sets out our service standards.
We acknowledge that sometimes things may go wrong or fall below expectations. If so, we ask you to bring them to our attention, so that we can respond to you and learn from it.
We take complaints very seriously and will strive to resolve matters swiftly and efficiently through our complaints procedure.
Our Process and who to contact
Should you wish to make a complaint please follow the process below.
Our dedicated in-house Customer Service team are best-placed to provide guidance and resolve the majority of matters. In the first instance complaints should be addressed to the Customer Service team by:
Telephone: 020 8023 7092
Email: [email protected]
Or letter to:
50 Lancaster Road,
Enfield,
Middlesex,
EN2 0BY
Response Timescales
Upon receipt we will acknowledge your complaint within 3 working days and in most cases should respond fully within 10 working days. We will fully investigate the complaint and as a result may need further information from you. We will endeavour to keep you updated of progress and should closure look likely to extend beyond 15 days will advise you of the timescale and reason for this.
Escalation
In the event that you are unhappy with the Customer Service team response we would ask that you escalate the matter to our Customer Service Director using the same contact details as above or the main head office telephone number 020 8023 7092. The same response timescales will apply.
Finally, if you are still not satisfied with the Customer Service Director's response, please refer your complaint for further review to our Executive Chairman by letter or email [email protected]
Information
In all instances please provide as much information as you can with your complaint and most importantly your full details including contact telephone number and property address.
Further Assistance
If you are the home owner and remain dissatisfied with the final outcome of your complaint, your new home is covered by a warranty which is normally provided by the NHBC.
Full details of the NHBC warranty can be found at www.nhbc.co.uk and details of your policy are provided directly to you by the NHBC shortly after completion.
Where appropriate, you may also refer your complaint to the Consumer Code Independent Dispute Resolution Scheme www.consumercode.co.uk. Your legal rights are not affected by this process.