25 February 2022 ·
Fairview Announces Ambitions to Raise £1,500 at Brentwood Half Marathon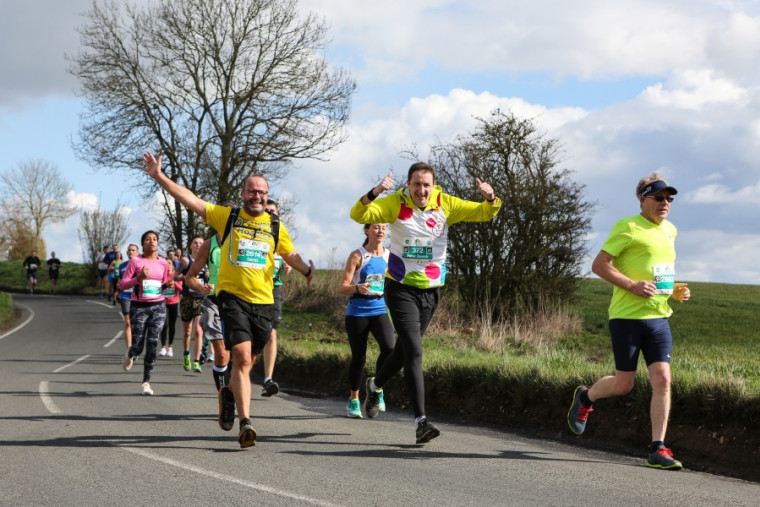 London-based developer Fairview New Homes, experts in building affordable new homes, is raising money for two Essex mental health charities - Thurrock and Brentwood Mind and Kids Inspire - by participating in the 40th Brentford Half Marathon on Sunday 20th March 2022.
Lucy, Charlotte, Daniel and William from Fairview New Homes are hoping to raise £1,500 by completing the event's 5K fun run and half marathon, with the donations being divided between the two worthy causes.
The property developer is the company behind the new 75-home one-, two-, and three-bed apartment development on Crescent Drive in Shenfield called Nola, their first site in Essex. With two-bed prices starting from £412,000 Fairview offers attainable apartments, not often available to house hunters seeking their dream home in the area.
Kids Inspire is an Essex-based charity who provide mental health and trauma recovery support for children and their families. Fairview has been working with Kids Inspire and supporting the amazing work they do for just unde a year now, donating both time and money.
Fairview's involvement began back in summer 2021, when they teamed up with the charity to deliver nutritious lunches and therapeutic activities to young children across Chelmsford. At Christmas, Fairview helped wrap, pack and deliver gifts across Essex to give children in need the Christmas they deserved. Their most recent donation of £2,000 will fund 40 sessions of therapeutic support for a child or young person.
Thurrock and Brentwood Mind is the local arm of the national charity, Mind, who offer expert support and advice for anyone struggling with their mental health.
Head of Services at Thurrock and Brentwood Mind, Michaela White said: "Thurrock and Brentwood Mind is a registered charity which supports people with, or likely to develop, a mental health problem and their carers. A wide range of services are on offer, together with information and advice on mental health. We would like to say a huge thank you to Fairview New Homes for helping to raise awareness of our services as well as much needed funds."
Rachael Bassett, Kids Inspire Fundraiser said: "We're so grateful to the members of staff from Fairview New Homes who are doing the Brentwood Half Marathon fun run to raise funds for Kids Inspire. Third-party fundraisers are vital in enabling our services to reach as many families as possible. The funds they raise help us to deliver long-term and complex recovery support for young people and their families where needed."
The Brentwood Half Marathon is returning for the first time since 2020, after the organisers were forced to cancel the last two years due to the pandemic. Over 2,000 runners are expected to take part in what is the 40th edition of the event.
Fairview will also be sponsoring the event, by covering the cost of the water on three of the drinks station that are set out along the half marathon route.
Work on Fairview's second new homes development in the county has already begun, with Brentwood Acres on Eagle Way in Brentwood, due to launch in May this year. This development will comprise of one- and two-bed apartments, and a collection of two-, three- and four-bed houses.
Anyone wishing to sponsor Fairview and a make a donation towards either Kids Inspire or Thurrock and Brentwood Mind can do so by following the below links.
Nola, a Fairview New Homes development, is their first new build development in Brentwood, located in Shenfield, Essex, on a quiet, leafy residential street: Crescent Drive.
The development comprises 75 one, two and three-bedroom private apartments available to purchase, perfect for either first-time buyers or those looking to downsize.
Reaching London Liverpool Street in just 25 minutes, Londoners seeking more value per square foot and a green belt countryside setting, will find Nola to offer the best of both worlds.