25 February 2022 ·
NHS Staff offered Exclusive Wellbeing Homebuyer Package and VIP Wellness Event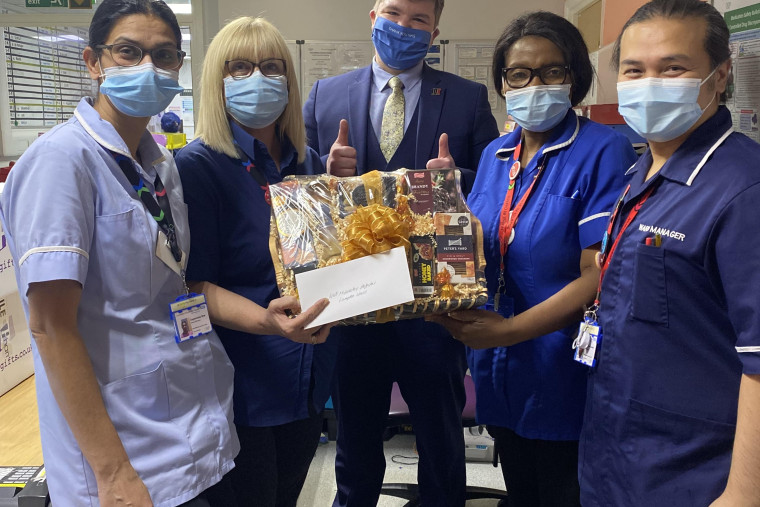 London developer, Fairview New Homes, invites NHS staff to attend a special VIP event at its NewHayes development on Friday 11 and Saturday 12 March, as it launches its first 'Nocturnals' incentive - a tailored-made package designed to boost the quality of sleep that shift workers require in order to be rested and reinvigorated.
In collaboration with Ealing-born tea specialist Tea Pigs, and the sleep experts at Hayes-based premium mattress company Tempur, Fairview is welcoming NHS workers to experience two days of pampering, tasty herbal teas, and much needed sleep tips, as the brands recognise the vital work NHS staff do all hours of the day and night.
NewHayes, which offers affordable homes starting from £280,000, is well situated in the Hillingdon borough and easily commutable from six hospitals within a short distance of the development. Since launching in June 2021, five NHS staff have chosen to make NewHayes their home. The development, with private terraces, woodland area, and a communal garden, is set back from the bustling Hayes high street, and offers a calm and relaxing environment for busy shift workers to come back to.
To support NHS staff wanting to purchase in Hayes, during the VIP weekend Fairview is offering exclusive home buying incentives. As well as £5,000 towards their home buying deposit, NHS workers will be gifted a 'Nocturnals Package' worth up to £4,000. The package has been curated by Fairview, with the purpose of helping NHS staff with their sleep. As shift workers it can often be hard to get a good, restful and reinvigorating sleep when patterns are disrupted, so included in the package is the Tempur mattress, pillow and protection collection, blackout blinds, weighted blanket, as well as a Headspace app subscription – including much more.
During the two-day event, as well as hosting a nail station by a West London manicurist offering pampering treatments, the team at NewHayes will be offering delicious platters of nibbles, soft drinks and prosecco, while expert-blended teas which promote wellbeing will be served in branded Tea Pigs reusable cups. A sleep and product expert from Tempur will be in attendance offering advice on how to enjoy a good quality sleep and build healthier sleep habits.
Rebecca Thompson, Senior Sales Manager for Fairview New Homes and NewHayes said, "Having worked for the NHS myself, I know how hard staff work, and the long hours that are required of them. Over 60% of NHS nurses work night shifts, making sleep patterns hard to set, and good quality sleeping hours are few and far between, which is why we have designed our Nocturnals package especially for our NHS buyers."
Guests are encouraged to RSVP via respective sales teams to ensure their attendance of the exciting event, which is completely free to all NHS staff.
020 8108 1004 | [email protected]