Zanna Van Dijk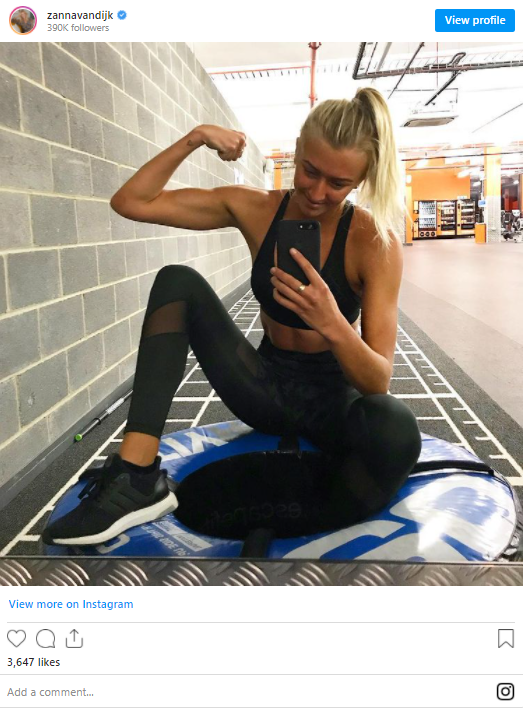 Zanna Van Dijk's love for fitness has inspired many of her followers to lead a healthy and balanced lifestyle.
Her fitness blog covers a wide range of topics, including holiday and home workouts, routines for beginners, diets and the best ways to tackle the gym.
In 2016, Zanna's knack for engaging writing landed her with her first book, Strong, which covers workouts and diets for both beginners and advanced fitness enthusiasts.
That Squat Bot
The Squat Bot is one of the go-to blogs for anyone looking to increase their strength and power.
Sarah Harradine, who runs the blog, is a crossFitter, keen weightlifter and big eater, often putting her own recipes onto the website for readers to enjoy.
Her blog explores high intensity exercises for those looking for a crossFit routine.
The Runner Beans
Charlie Taylor believes that anyone can run a marathon if they put their mind to it.
Starting out as a novice runner, Charlie began The Runner Beans to document her training for her first marathon in 2012, and is now preparing for her ninth event.
Her blog and new podcast series share beginners' tips on endurance running and looks at the latest trends in health and fitness.
Ben Coomber
As a performance nutritionist and talented speaker, Ben Coomber has featured in Men's Health, Men's Fitness and The Daily Telegraph.
His blog documents his own weight-loss journey as well as tackling a number of diet issues that many people face.
Ben also has a popular podcast series which is released every Thursday on iTunes.
Busy Parent Fitness
George D. Choy decided to start Busy Parent Fitness when he noticed that many of the people he trained blamed family life for being out shape.
His blog aims to teach parents how to achieve the best results with exercise plans that fit around their children and even incorporate them.
Busy Parent Fitness also includes lifestyle tips and product reviews.
What fitness blogs do you follow? Let us know on our Facebook page.