31 May 2018 ·
5 places to visit in Highmans Park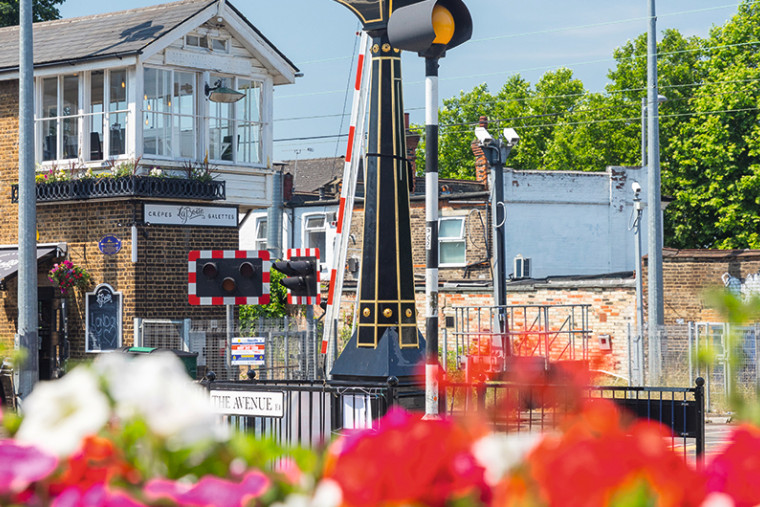 Located in the London Borough of Waltham Forest, Highams Park boasts picturesque woodland, independent restaurants and excellent rail links to the heart of the capital.
Here we take a look at 5 of the best places to visit in and around this lively London district.
Highams Park
Get away from the hustle and bustle of the city by exploring one of London's hidden outdoor gems.
Known to locals as simply The Park, this expansive open space is a scenic place to explore by bike or on foot.
The lake, located at the western edge of the park, is one of its most picturesque spots and home to nesting swans.
The Royal Oak
Located close to the centre of Highams Park, The Royal Oak pub has been serving both locals and tourists for more than 100 years.
Priding itself on its cosy atmosphere, The Royal Oak hosts live music every Saturday night and its popular quiz nights take place every Tuesday.
Altitude Adventure Sky Trails
An exhilarating day for the whole family, the Altitude Adventure Sky Trails in nearby Chingford is an awesome assortment of high rope obstacle courses.
Catering for all ages and abilities, these lofty high rope courses reach heights of up to 37ft.
Once you've got your feet firmly back on the ground, there's an 18 hole, Jurassic-themed adventure golf course to tackle and a mini-quad safari for youngsters to enjoy.
William Morris Gallery
Dedicated to the textile designer, poet, novelist and social activist William Morris, this gallery in nearby Walthamstow is home to a large collection of textiles, ceramics and paintings.
The exhibits are accompanied by video, audio and interactive displays and are updated regularly to keep the gallery fresh.
Finish off your visit with a trip to The Larder, the gallery's tea room, which has an outdoor terrace and offers beautiful views over Lloyd Park.
Walthamstow Market
Stretching approximately 1km in length, Walthamstow Market lays claim to being the longest outdoor market in Europe.
First established in 1885, it now has over 350 pitches along the high street selling everything from fruit and veg to antiques and handmade goods.
The market is open from 8am to 5pm on Tuesday through to Friday and closes at the later time of 5.30pm on Saturday.
What's your favourite place to visit in Highams Park? Let us know on our Facebook page.