12 July 2017 ·
5 reasons to visit Buckingham Palace this month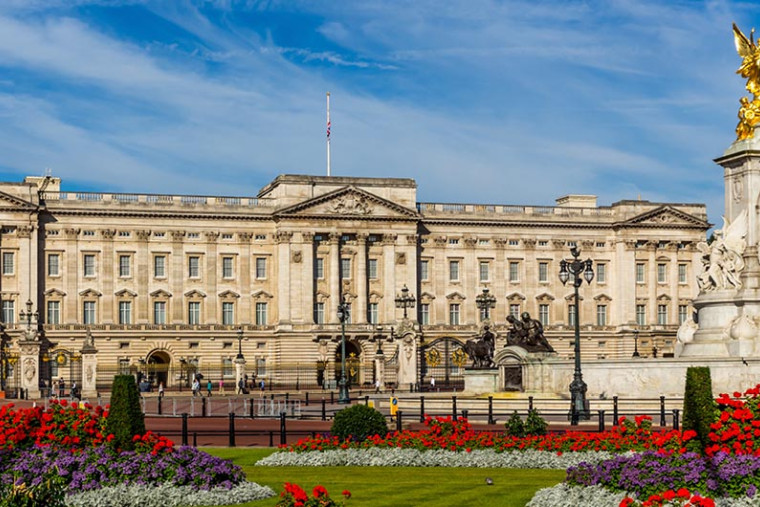 There's plenty to see and do at Buckingham Palace in September. Here's why you should pay the Queen's London residence a visit this month.
Tour the state rooms
For just 2 months each year, Buckingham Palace's state rooms open their doors to the public, allowing visitors a unique glimpse inside this remarkable building.
The tour takes in the 19 magnificent state rooms and admission also includes the Royal Gifts exhibition, which features a display of official gifts presented to the Queen during her reign.
See the tribute to Diana
This year's tour also includes a special display to mark the 20th anniversary of the death of Diana, Princess of Wales.
Located in the Music Room, the exhibits have been carefully selected by the Duke of Cambridge and Prince Harry to celebrate their mother's commitment to duty, and include her blue leather blotter, burgundy leather briefcase, typewriter and ballet shoes.
Stroll in the gardens
Upgrade your ticket to include the Garden Highlights Tour, which gives visitors access to the most remarkable features of the palace's beautiful gardens.
Featured on the tour are the 3-acre lake, summer house, herbaceous border, Rose Garden, enormous Waterloo Vase and the palace tennis court, where King George VI and Fred Perry played in the 1930s.
Meet the Royal horses
A must for those with children, the Royal Mews Family Tours give a wonderful insight into the stories of these amazing working stables.
During these 30-minute tours you can find out what the life of a royal horse is really like and learn how to decode the meanings of the decorations on the coaches.
View the art of Venice
The Queen's Gallery, located at the south west corner of the palace, hosts a range of art exhibitions throughout the year.
Running until 12th November is Canaletto and the Art of Venice, showcasing a spectacular selection of the Venetian artist's depictions of the famous city.
Have you been to Buckingham Palace? What was the highlight of your trip? Let us know on our Facebook page.