06 October 2021 ·
A Local's Guide to Hayes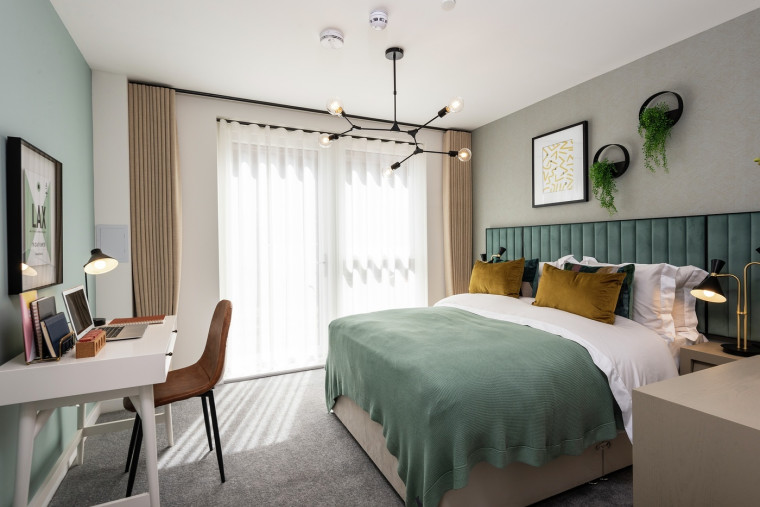 Fairview New Homes picked this West London location after recognising the prospects the emerging town offers to first-time buyers, and those wanting to progress up the property ladder.
Not only is the location undergoing great regeneration, with £4.5 million being invested in the area and local community, it is also located in one of the greenest boroughs in London, Hillingdon.
Here's a guide to 'must visit' areas when in Hayes:
Lake Farm Country Park
Located just a 20-minute walk from NewHayes, Lake Farm Country Park, situated in the South of Hayes, offers an expanse of meadows fringed by trees and the canal for visitors to explore.
Winner of a Green Flag award, the park is approximately 63 acres in size and offers plenty of open space, with the grassland and shrubs being an important area for wildlife.
There's plenty to enjoy when visiting Lake Farm Country Park. As well as pedestrian paths into the park, there's a bridleway for horses, part of the 40 miles of bridleways within the leafy borough.
For children, there's plenty of fields to play on, as well as a children's play areas. There is also a BMX track and a skate park on the western edge of the park; with picnic benches throughout the park, it's a great place to spend the day.
Grand Union Canal
In less than 10 minutes of setting off on foot from NewHayes, is the Grand Union Canal. Offering an hour-long peaceful stroll to West Drayton, it's a great way to escape the busy streets and explore the canal towpath.
For a longer adventure, the canal path leads right up to the expansive Langley Park, the village of Iver and a few golf clubs too.
To head south along the Canal, it's just over a three-hour journey on foot to Syon Park and the Royal Botanical Gardens in Richmond.
Osterley Park and House
The National Trust property, Osterley, and its surrounding grounds and gardens is a 20-minute drive from NewHayes. The impressive mansion was built in the 1570s and welcomes visitors year-round. With bikes to hire for all ages, it's a great and easy way to explore the estate, picnic in tow. There's also the opportunity to hire kayaks and glide through the lake.
The Trust regularly hosts events throughout the summer, including theatre productions who perform Shakespeare's plays, and an open-air cinema, which will air The Greatest Showman this summer.
Other locations of interest in Hayes
London Motor Museum
Coldharbour High Street
The Beck Theatre
Minet Country Park
Stockley Park Golf Club
Hillingdon Lido