25 May 2016 ·
Blooming Marvellous plants for your garden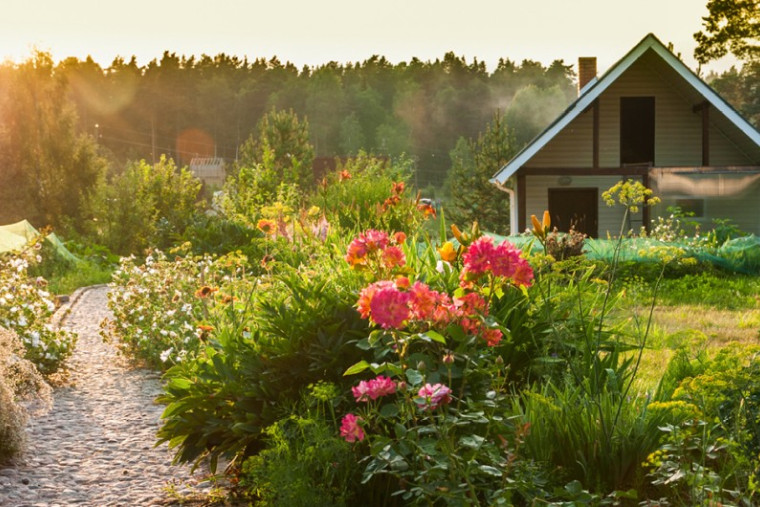 It's the RHS Chelsea Flower Show this week, and what better event to inspire you to spruce up your garden?
We're here to help plant the seeds and encourage you to get growing a range of blooms - from flowers which will attract more wildlife to your home, to colourful blossoms which will put a smile on children's faces.
Snapdragons
A beautiful plant with a magical name, snapdragons come in a range of colours and, if planted carefully in partially shaded areas, can last throughout most of the summer.
They thrive in cool summers, so are perfect for the British weather, but you will need to plant them soon to get the best out of them.
Geranium Rozanne
What better bloom to grow than the one voted 'Plant of the Century' by RHS Chelsea Flower Show members as part of the show's 100th birthday celebrations in 2013.
Geranium Rozanne return every year with their beautiful violet-blue flowers brightening up the garden from May right through to the autumn.
They enjoy all types of soil and grow in both sunshine and shade.
Buddleja
This larger bush may take a little more care, but it's worth it for both the bloom and the butterflies it attracts.
It's also known as the 'Butterfly Plant' because its nectar is a favourite with them.
They're perfect for well-drained soil in sunny positions, but you will need to cut the plants off at the end of the summer after they've bloomed to stop the seeds spreading elsewhere.
Hardy Fuchsia
These red and purple flowers will brighten up your garden from mid-June through to November each year.
These blooms grow well in shady areas, so they are perfect for the parts of your garden which don't get so much sun.
Sunflower
It might be one of the obvious ones, but sunflowers are cheerful blooms which are sure to prove a hit with little ones.
Plant the seeds now and you can watch the smiles on their faces grow as the sunflower grows taller and taller throughout the summer.
The many seeds attract birds and provide plenty of potential for the plants to grow again the following summer, without you having to plant any more.