16 May 2017 ·
British sandwich week: Top 5 sandwich fillings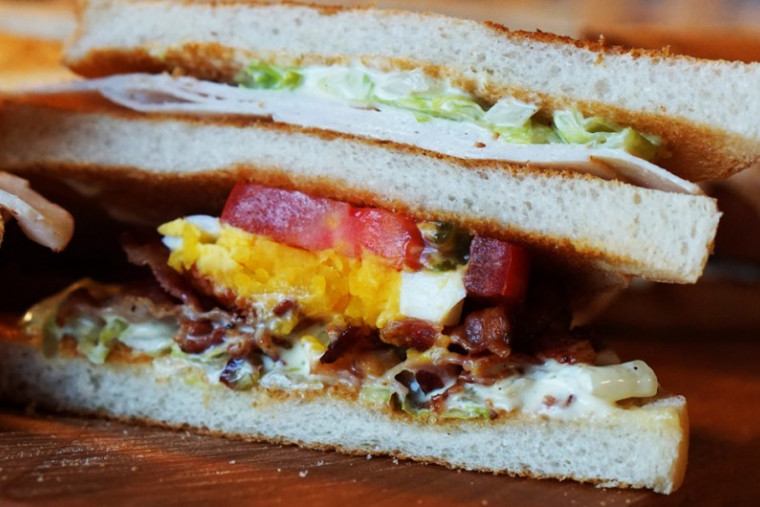 This week celebrates everyone's favourite on-the-go lunch: the sandwich.
Whether you like yours on fluffy white bread, seeded, rye or sourdough, there's a sandwich for everyone - and here are our top picks for British Sandwich Week.
1. Bacon
Whether you prefer yours with a squirt of HP sauce or ketchup, bacon is the king of breakfast sandwiches.
Try out Jamie Oliver's two 'Ultimate bacon sarnies' recipies - one uses traditional back bacon, while the other makes the most of streaky bacon.
Or branch out and create your own bacon, egg and maple grilled cheese sandwich, described by the Food Network as "the ultimate breakfast toastie".
2. Cheese and ham
Jamie Oliver's take on this old classic, which includes a fine spread of English mustard, is a real winner.
If you find yourself with a few hours to kill, try making Heston Blumenthal's cheese and ham sandwich - which, in typical Heston style, is made using an unlikely piece of kitchenware - a washing up sponge!
3. Pulled Pork
The hog roast popularised the pulled pork sandwich in this country - and you can enjoy customisable pulled sandwiches right in the heart of the City of London at Pull'd in Cannon Street.
Fancy making your own at home? Follow this slow roast pulled pork recipe from BBC Good Food, which includes an apple chilli chutney accompaniment.
4. Cottage cheese and pepper
For a lighter twist on the traditional sandwich, try an open sandwich - a slice of bread with the filling on top.
This BBC Good Food recipe for a bruschetta-esque cottage cheese and pepper open sandwich takes just 10 minutes to prepare.
5. Chicken and Avocado
Avocado lends itself to a variety of sandwich fillings, but is at its best when combined with roast chicken.
This recipe by Rachel Phipps is easy to prepare and uses leftover roast chicken to best effect, combining it with red onion, salt, pepper, a handful of rocket and a homemade avocado mayonnaise.
What's your favourite sandwich filling? Let us know on our Facebook page.