28 September 2017 ·
Development is regenerating former library site in Harrow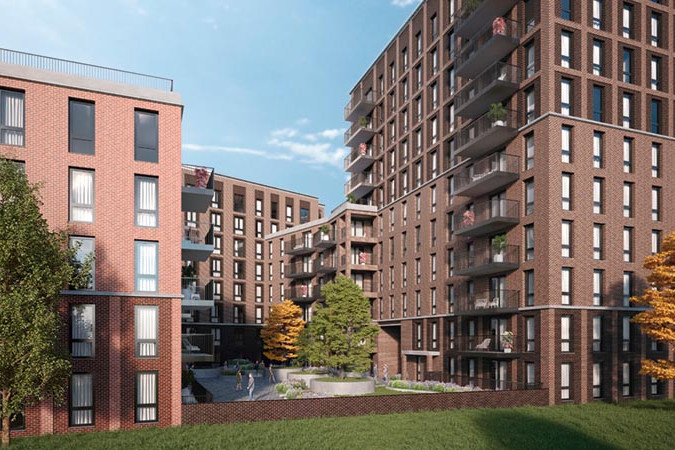 The vacant former Harrow library site is being regenerated to create a development of 355 new homes.
Fairview New Homes has started work on the 1.31-hectare site off Gayton Road, which was previously home to the library, an apartment building and a car park.
The development will include a mix of studio, 1, 2 and 3-bedroom apartments and will be named Lexicon, in recognition of the land's former use.
Jim Holliday, Sales and Marketing Director for Fairview, said: "As a company, we have extensive experience of redeveloping brownfield sites, and we are proud to have the opportunity to redevelop this site in Harrow.
"Lexicon will bring much-needed new housing to the area, and we will be building homes in a range of sizes to cater to the needs of various buyers.
"Our carefully-designed scheme will create contemporary apartment buildings which will be a quality addition to the character of Gayton Road.
"We have just released our first apartments for sale, and we look forward to welcoming our first residents to their homes at Lexicon in summer next year."
Fairview will make payments totalling £5.35m under the Community Infrastructure Levy (CIL) as part of the development of Lexicon. CIL payments are spent on delivering infrastructure to support new developments.
Fairview will contribute a further £355,475 under the Section 106 planning agreement for Lexicon, which will include payments towards employment and training and public art.