04 August 2023 ·
Discover the Creative Mile Brentford Art Trail: Where Art and Community Converge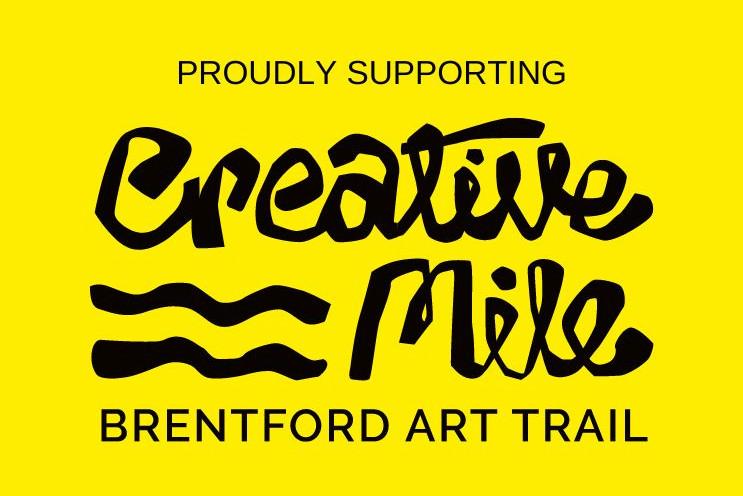 Fairview New Homes is excited to announce its wholehearted support for the Creative Mile Brentford Art Trail, a celebration of artistry and community spirit. This year marks the third edition of the trail, a showcase of Brentford's creative essence set against the picturesque backdrop of the River Thames. From September 1st to 3rd, 2023, the trail invites you to explore a diverse range of art forms, exhibitions, and interactive displays across various venues.
A Fusion of Art and Culture
Led by local artists and creatives, the Creative Mile is a non-profit Community Interest Company dedicated to fostering creativity within the community. This event brings together artists and makers from Brentford and beyond, offering a weekend filled with open studios, exhibitions, and immersive experiences.
Diverse Expressions Unveiled
Brentford's Art Trail unites venues with a vibrant array of artists, creatives, and makers, including painters, ceramicists, printmakers, musicians, sculptors, and more. This artistic tapestry not only offers a chance to acquire unique pieces but also provides insights into Brentford's industrial heritage and its thriving contemporary community.
Unearthing Hidden Talents
Fairview New Homes is proud to support the Creative Mile Brentford Art Trail. We believe in bringing hidden talents to the forefront and shining a spotlight on the local creative scene. Our involvement is fueled by our commitment to the community, as we are set to introduce 233 new homes to Brentford High Street in 2024.
Engage and Interact
As part of this immersive experience, visitors are encouraged to take part in the creation of a Wishing Tree, a collaborative project facilitated by Art Jar and sponsored by Fairview New Homes. This interactive installation adds an extra layer of engagement to the trail, allowing you to contribute to the artistic tapestry.
Plan Your Journey
To explore the Creative Mile Brentford Art Trail and discover the participating venues, refer to the trail map available at https://www.creativemile.org/whats-on. With 22 venues to visit this year, there is lots to see and do.