03 July 2023 ·
Join us on Saturday 29th July for the launch of our latest 3 bedroom Show Home at Brentwood Acres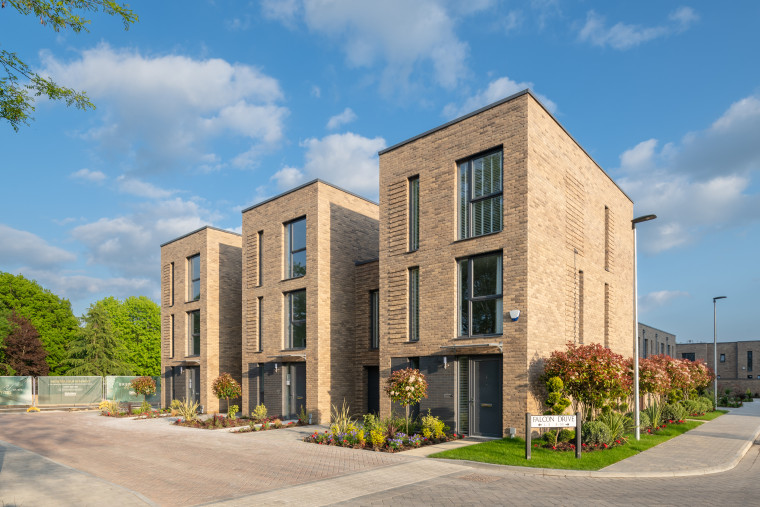 Discover Your Dream Home at Brentwood Acres: Introducing the Stunning 3-Bedroom Show Home in 'The Gardens' Phase
Fairview New Homes proudly presents the eagerly awaited 3-bedroom Show Home at Brentwood Acres. As the first of the three-bedroom houses to be released in 'The Gardens' phase, this delightful abode sets the stage for an exceptional living experience. Comprising 52 two, three, and four-bedroom homes, Brentwood Acres promises an unparalleled blend of modern comforts, green living, and accessibility.
Designed with Young Couples and Families in Mind
We understand that young couples and families yearn for a space that embraces both comfort and style. The Show Home at Brentwood Acres has been meticulously crafted with this in mind. From the moment you step inside, you'll be captivated by the seamless fusion of contemporary design and family-friendly features. Spacious living areas, functional layouts, and an abundance of natural light create an atmosphere of warmth and tranquility, making it the perfect sanctuary for creating lasting memories.
A Green Oasis: Embrace Eco-Friendly Living
In a world where sustainability and energy efficiency are paramount, Brentwood Acres leads the way. All the three-bedroom homes in 'The Gardens' phase are nestled within a gated part of the development and come with impressive eco-friendly features. With an EPC rating of B, these homes are not only kinder to the environment but also offer significant savings of up to £2,200 per year on household bills. Embrace a greener lifestyle with solar panels, electric car charging points, and air source heat pumps, ensuring you can live comfortably while reducing your carbon footprint.
Location, Location, Location: The Best of Both Worlds
Brentwood Acres effortlessly combines urban living with the allure of natural surroundings. Situated amidst picturesque woodland, parks, ponds, and tree-lined pedestrian trails, residents can relish the tranquility of nature while still being within easy reach of city amenities. The development boasts its own communal gardens, fostering a strong sense of community among its residents.
For those who commute, Brentwood Station offers swift access to London Liverpool Street in just 38 minutes, thanks to the newly launched Elizabeth Line. With frequent trains running during peak times, your daily commute becomes a breeze.
Moreover, the convenience of living near Brentwood's vibrant high street, Shenfield's trendy bars and restaurants, and the retail havens of Chelmsford, Stratford's Westfield, and Lakeside's retail park ensures you're never far from entertainment and shopping options.
A Haven for Families: Education and Leisure Abound
For families with young ones, Brentwood Acres is a haven of educational options and recreational activities. Schools like Brentwood County High School and the nearby Warley Primary School, rated 'Good' by Ofsted, provide excellent learning opportunities for children. The local Scouts Club offers a perfect setting for fostering friendships and outdoor exploration.
Reserve Your Dream Home Today
Fairview New Homes is excited to welcome you to experience the epitome of modern living at Brentwood Acres. With the launch of the 3-bedroom show home at 'The Gardens' phase on Saturday 29th July, from 10am until 5pm, you can now witness firsthand the perfect harmony of luxury, sustainability, and convenience.
Don't miss the chance to secure your dream home at Brentwood Acres. For reservations made by the end of August, you could benefit from impressive savings of up to £30,000 with our 2% fixed rate mortgage for up to 2 years*, meaning you could own one of these 3-bedroom homes from just £1,800 per month.
Our Sales and Marketing Suite is open 7 days a week from 10am to 5pm. To learn more about this exciting development and secure your dream home today, click here.
Come home to Brentwood Acres and unlock a world of possibilities for your family and future.
*Calculated based on a Halifax 2 year fixed rate mortgage at 5.95% initial rate, on a 35 year term and 90% LTV. Available on reservations made by 31st August 2023. Correct as of 30.06.2023.