01 May 2023 ·
Junakie is a first-time buyer who purchased a one-bedroom apartment with a balcony at Epping Gate in Loughton in December of 2022, a year sooner than she had planned, with the help of the Deposit Unlock Scheme.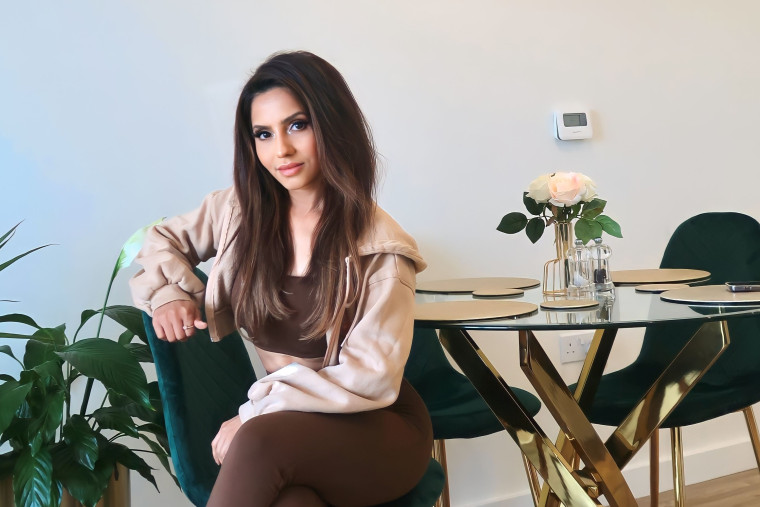 Junakie, a 42-year old Public Policy Consultant, purchased her one-bedroom flat at Epping Gate for £340,800 using the Deposit Unlock Scheme.
"The Deposit Unlock Scheme is really helpful for those who are struggling to save for a deposit and it can really help get you onto the property ladder a lot sooner."
Junakie is a first-time buyer who purchased a one-bedroom apartment with a balcony at Epping Gate in Loughton in December of 2022, with the help of the Deposit Unlock Scheme.
"I purchased my first home at Epping Gate with the help of the Deposit Unlock scheme. Despite earning well, my expenses were high and I wasn't actively saving for the deposit and was relying on some investment money to come through in 2023. Thanks to the scheme however, I was able to purchase a home an entire year sooner than I had planned using the savings I'd already accumulated."
Developed by the housebuilding industry in conjunction with mortgage owners and applicable to existing home owners and first time buyers, Deposit Unlock means that you can purchase a brand new home, worth up to £750,000, with a minimum 5% deposit.
Due to new Stamp Duty tax rules introduced in September 2022, which eradicates Stamp Duty for the first £425,000 of a property's value Junakie did not have to pay stamp duty on her new home. "I was also able to benefit from not having to pay Stamp Duty, instead using all the savings I had to pay toward a much smaller deposit. With the savings I had, I wouldn't have been able to afford the Stamp Duty required for my home."
Junakie's advice to those considering purchasing their first home would be to save as much as possible; "Go out less, cut down spending on luxuries, shop for deals just live on a budget for a set period. It makes such a huge difference on your savings. As we all know, the economy is volatile, with interest rates being higher than I could have ever predicted! A large deposit just puts you in a much better position to have a manageable mortgage.
Junakie fell in love with the space offered by her new home at Epping Gate, "I always saw my living arrangements as temporary until I found the perfect first home. I opted for a Fairview property as I really loved the space it offered and the area it's situated, which has plenty of green, outdoor space."
"I wasn't actively looking for a home at the time, but the Fairview team had kept in regular contact with me as I was on their mailing list, and I loved the look of Epping Gate. Once I had viewed the property and reviewed the offer, I decided to proceed. I paid the reservation fee by the end of November and had legally completed by 22 December, just in time for Christmas! It all happened very quickly, with the help of the team at Epping Gate."
"I purchased a one-bedroom flat with a beautiful private balcony overlooking the communal garden. I have also reserved a ULEV (ultra-low emission vehicle) parking space in the underground car park for when I make the switch from my existing petrol car- which will be very soon!"
Junakie purchased a new-build after learning of the protection offered by the NHBC (National House-Building Council). "I opted for a new build home as I particularly liked the idea of being the first to live in a brand-new apartment that was completely mine and had no previous owners. I also liked the assurances that came with a new build home, such as the two- and ten-year NHBC warranties, which means that any damages accrued in the first two-years are covered by Fairview, and my apartment comes with a 10-year structural warranty, covering the cost of fixing damage caused by faults in specified parts of my home."
"For me, Fairview was the obvious choice as I felt they had a really good reputation. As soon as I saw it I knew the development was built to a high-standard and my apartment offered a lot more space than other one-bedroom apartments on the market. I was drawn to the location, layout and space offered at Epping Gate."
Junakie was drawn to Loughton by the abundance of green space offered both by the development and the local area, as well as an abundance of local shops and independent restaurants. "I am new to Loughton, having previously lived with family in Leyton, but I already love how peaceful and green the area is. The development itself is in a great position for me to get straight onto the M11 for easy access into London. I largely work from home, and my apartment offers me enough space to do this comfortably. I love the space, with the kitchen and bedroom being so large for a one-bedroom apartment, allowing me to host freely. I also have an abundance of fantastic local shops on my doorstep, as well as access to a fantastic selection of popular chains in Loughton High Street."


Epping Gate
Essex, Essex
No of bedrooms

1-3

Price

From £400,000

Est. completion date

Available now
Situated in an independent and historical town with a great sense of community but still close enough to London for an easy commute, our brand-new development of 1, 2 & 3 bedroom apartments in attractive Loughton gives you the very best of town and city.