11 December 2018 ·
Fairview New Homes sponsors London Pantomime horse race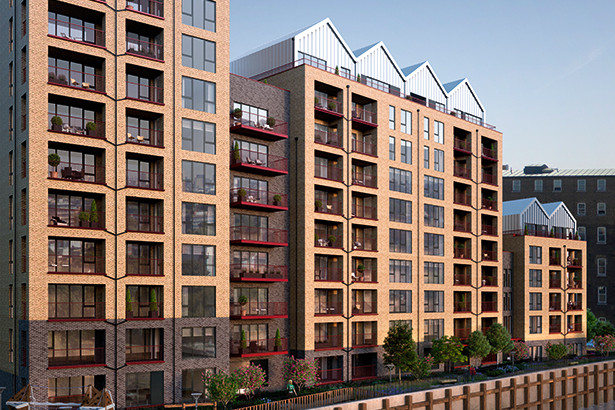 The countdown is on to the 2018 London Pantomime Horse Race in Greenwich.
The annual festive event, which takes place on Sunday 16th December, is being run for the 9th time, and is this year being supported by co-sponsors Fairview New Homes.
The event will kick-off with a pre-race ceremony at De Vere Devonport House hosted by TV presenter Sarah-Jane Honeywell and will be followed by an after-race party at The Prince of Greenwich pub.
A Taylor Swift tribute act and singer and musician Kirsty Newton will be among the entertainers performing.
The race itself, which starts at 1pm, will feature a total of 40 pantomime horses making their way along a 0.25 mile course through the streets of Greenwich, including six pub 'pit-stops' along the route.
Mark Biddiss, organiser of the London Pantomime Horse Race, said: "The excitement is building ahead of this Sunday's race and we are all really looking forward to putting on a special day for our racers and spectators alike.
"This year's theme is TV and film characters, so we have had entries based on the likes of Thor and Marge Simpson, which should make for a brilliant spectacle as the runners make their way through the course in Greenwich.
"We have an action-packed day in store, with a pre-race ceremony at 11am ahead of the 1pm race start, and an after-race show with live performances hosted at The Prince of Greenwich pub from 2.30pm.
"Admission to the race and pre-race ceremony is free, while tickets for the after-race show are £15, with proceeds going to the youth cancer charity YouCan.
"It is great to have Fairview on board with us this year to support the race and we're hoping to draw another big crowd for the ninth running of the event."
Co-sponsors Fairview is selling a collection of 1, 2 and 3-bedroom apartments at Maritime, its development off Greenwich High Road, which lies just a mile from the race's starting point in Greenwich.
Andy Georgiou, Sales and Marketing Director for Fairview, said: "We are delighted to be supporting the London Pantomime Horse Race.
"The event is hugely popular within the local community and we hope our support will help the organisers to put on another fantastic show for the crowds once again this year."
To see the event's official YouTube video featuring Steps and Brian Blessed, visit https://youtu.be/0NvxnkRYOGg
For more information on the Pantomime Horse Race 2018, visit www.pantohorserace.org