26 September 2022 · Author name
Feed your curiosity at Nola - Thursday 6th October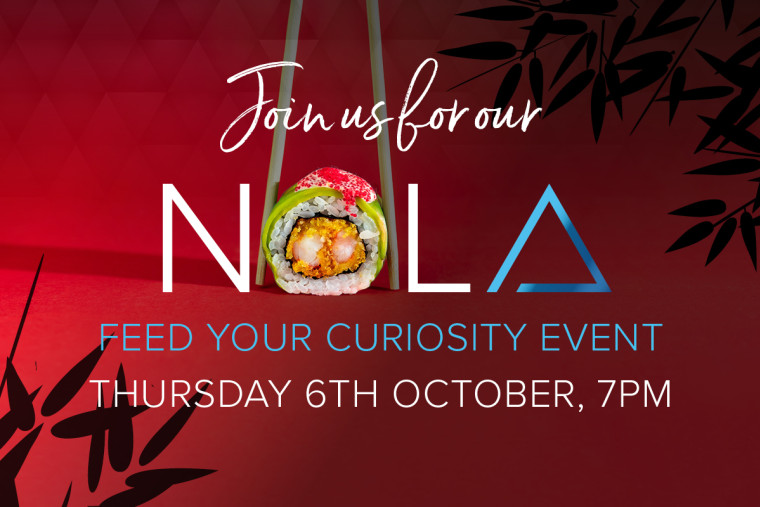 Join us on Thursday 6th October at Nola for an evening of demos and sushi sampling with expert sushi chef, Sushi Queen.
The team at Nola are inviting up to 30 guests to visit us and learn all there is to know about the art of sushi making, in our very own marketing suite.
Whilst you're there, you can view our 2 beautiful show homes, tour around the development and fully emerge yourself in life at Nola.
What's more, our friendly sales team will be on hand to offer advice on how to reserve your new home.
RSVP with the sales team by emailing us at [email protected]