13 June 2017 ·
First chance to look inside new homes in Sunbury-on-Thames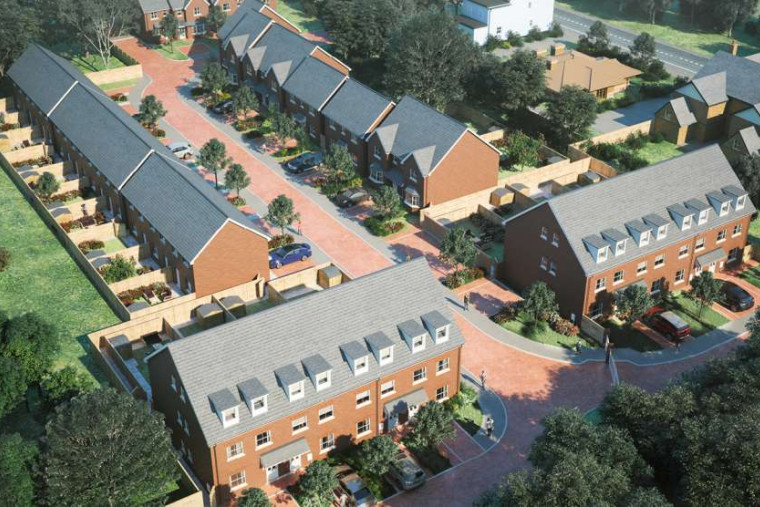 Visitors can look inside new homes being built at a development in Sunbury-on-Thames for the first time at an event next weekend.
Fairview New Homes is building 24 homes for sale at Apollo, its development on the former Page Aerospace site off Forge Lane.
The developer is hosting a 'hard hat' weekend on Saturday 8th and Sunday 9th July, when visitors will be taken onto the construction site to take a look inside some of the homes as building work continues to progress.
Jeremy Gee, Main Board Director for Fairview, said: "Our hard hat event will be the first chance for visitors to explore our development in Sunbury and see the homes which are beginning to take shape.
"Those who have passed by the development will have seen our recently-opened marketing suite, and we are looking forward to giving visitors the first look at the new homes we are building.
"For health and safety reasons, as the development is an active building site, we are asking visitors to book their appointments in advance.
"This way, we can have site safety boots, hard hats and hi-vis vests ready for them, and our team will be able to give them a personal tour of the site.
"We look forward to welcoming people to take the first look inside our new homes at Apollo on July 8th and 9th."
Fairview began building work at Apollo in January and buyers are set to move into the first homes from August. The developer is building a mix of 2, 3 and 4-bedroom houses for sale.
To book an appointment for the hard hat event, call 0808 2787 359, or visit the on-site marketing suite at Apollo, which is open daily between 10am and 5pm.