11 May 2017 ·
Five London lifestyle bloggers to follow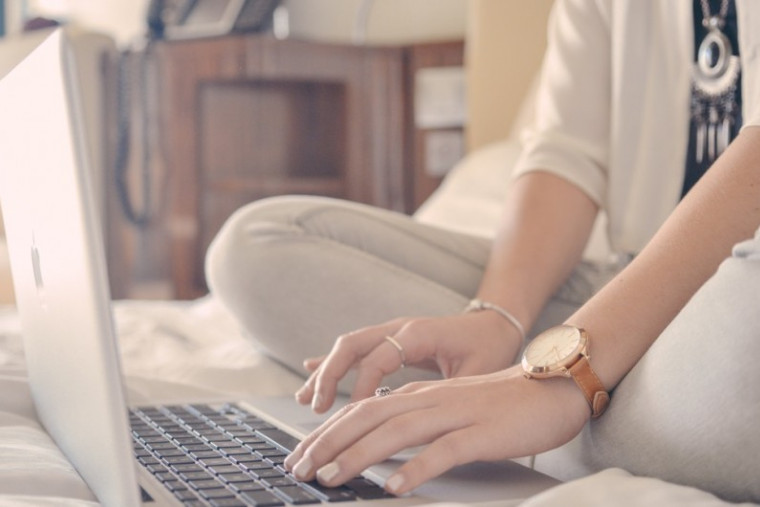 Looking for a little inspiration? Follow these five London-based lifestyle bloggers for some new views on life in the capital.
The London Mum
Raising a family is hard work - not least in one of the busiest cities in the world.
The London Mum explores ways to keep your home manageable and child-friendly, alongside the newest fashion trends for both mum and son.
There's holiday tips for young families and tips for some of the best gardens in London for children.
Donna, the mastermind behind the blog, also keeps a vlog.
Poppy Loves
As a brand consultant and lifestyle blogger, Poppy enjoys nothing more than zipping around London finding the best cafés, events, boutiques and other hidden gems.
Her passion for writing and for London shines through in Poppy Loves, as she shares her life with her readers.
You'll find out about Poppy's tip and tricks in the kitchen, her thoughts on household arts and crafts, and her tips for the capital's best spas.
Poppy Loves also runs a book club, which sees readers from across the globe gather online to read international stories and share their thoughts.
The LDN Diaries
Edited by the award-wining London lifestyle blogger Paula Holmes, The LDN Diaries is primarily a beauty and events blog.
It explores the best restaurants the capital has to offer and looks at how Brits should prepare for holidays around the globe.
There's also great tips on male grooming products and reviews of swanky barbers.
Kentish Towner
The Kentish Towner is the go-to lifestyle blog for anyone living north of the Thames.
Created in 2010 to provide North Londoners with a daily hit of culture, the blog exploded in popularity and now has more than 20,000 fans on Twitter alone.
With so much to do and see in the capital, the Kentish Towner is constantly refreshed with articles about the best places to eat, as well as interviews with local artists and community news.
The Silver Spoon
In her blog Angie Silver, of The Silver Spoon, explores the luxurious lifestyle that London has to offer.
The Londoner takes her readers on a tour of the capital's finest restaurants, spas and hotels, complete with an array of beautiful photos capturing her fabulous lifestyle.
Angie's blog was named in the top 3 luxury blogs in the UK and took the number 2 spot on the Vuelio's best Lifestyle blog.
What are your favourite London blogs? Let us know on our Facebook page.