23 September 2016 ·
FOCUS ON: SUNBURY-ON-THAMES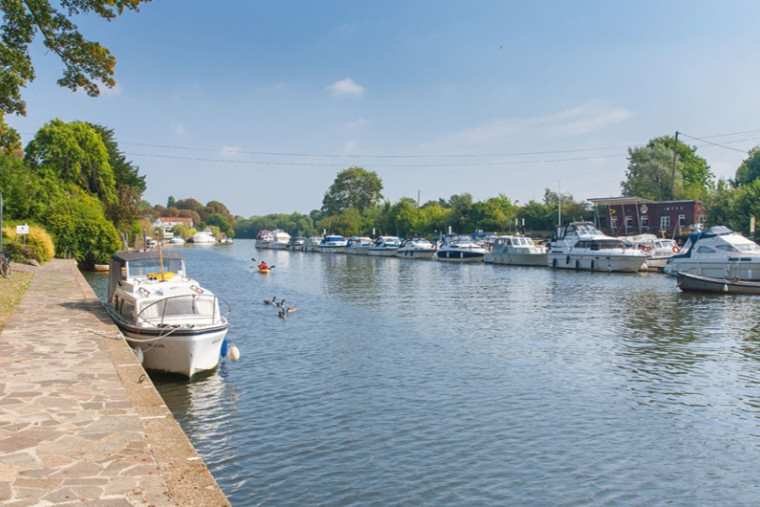 Nestled on the banks of the River Thames and located just 15 miles west of central London is the pretty Surrey town of Sunbury-on-Thames.
Here's our guide to the very best of this attractive and well-connected town.
Sights
Sunbury is a town with strong literary connections - some of its most prominent landmarks feature in works by famous writers.
St Mary's Church and Ferry House, now a private residence, are both mentioned in Oliver Twist by Charles Dickens, while 'Three Men in a Boat' by Jerome K Jerome refers to the difficulty of rowing up Sunbury backwater.
The impressive Sunbury Clock next to Sunbury Cross shopping centre was erected in 1897 to celebrate Queen Victoria's Diamond Jubilee.
Sunbury Millennium Embroidery Gallery, which is located within a beautiful 18th Century walled garden, showcases a wide variety of art throughout the year,.
It is home to the Sunbury Millenium Embroidery, a striking commemorative tapestry representing aspects of the town's history which was completed in the year 2000.
Just over 5 miles away from Sunbury (around an hour's stroll east along the Thames) is Hampton Court Palace, the former Royal residence which is now a major tourist attraction.
Food and drink
Sunbury's riverside setting lends itself perfectly to outdoor dining and there are many pubs and restaurants dotted along Thames Street with gardens backing onto the water.
Among them is Indian Zest (21 Thames Street) which serves a mix of traditional and contemporary Indian dishes.
Just down the road is The White Horse (69 Thames Street) which serves a selection of good food, with Irish music every Sunday.
Little Italy (71 Thames Street) is a small, charming café/bistro, while the popular Café Capriccio (97 Green Street) offers a warm welcome and delicious homemade Italian food.
Moon in Moon (at the rear of 71 Thames Street) is a buffet restaurant which serves a variety of East Asian cuisine, including Chinese, Malaysian and Thai dishes.
Thai cuisine is also an integral part of the menu at the recently revamped The Phoenix (26-28 Thames Street), where the garden area extends down to the river.
Another pub benefiting from a riverside garden terrace is The Magpie (64 Thames Street), which serves a wide range of pub classics and is renowned for its Sunday roast.
The Flower Pot, also on Thames Street, is an upmarket coaching inn which serves food all day.
Leisure
Sunbury has a fine sporting pedigree, as the town is home to both Kempton Park Racecourse and London Irish Rugby Union Football Club.
Although London Irish now play their home matches at the Madjeski Stadium in Reading, the club has been based in Sunbury since 1931, and in 2014 relocated to a new £12 million training complex (Hazelwood, Croysdale Avenue).
Kempton Park hosts horse racing all year round, including the famous King George VI Chase held every Boxing Day.
For amateur sports players, Sunbury Cricket Club has four adult teams and a junior section for children aged five to 17, while Sunbury and Walton Hawks Hockey Club has seven men's teams, four ladies' teams and a thriving junior section.
For those keen to get out onto the water, Sunbury Skiff and Punting Club offers tuition for all ages and abilities.
Sunbury Leisure Centre (Nursery Road) has a swimming pool, sports hall and climbing wall, while for the less energetic, the Riverside Arts Centre puts on exhibitions and theatre performances throughout the year.
Events
The annual practice of Swan Upping, whereby swans on the river are rounded up and marked according to ownership, takes place on the Thames at Sunbury every July.
The river also plays host to the Sunbury Amateur Regatta, a two-day event which is held every August.
Travel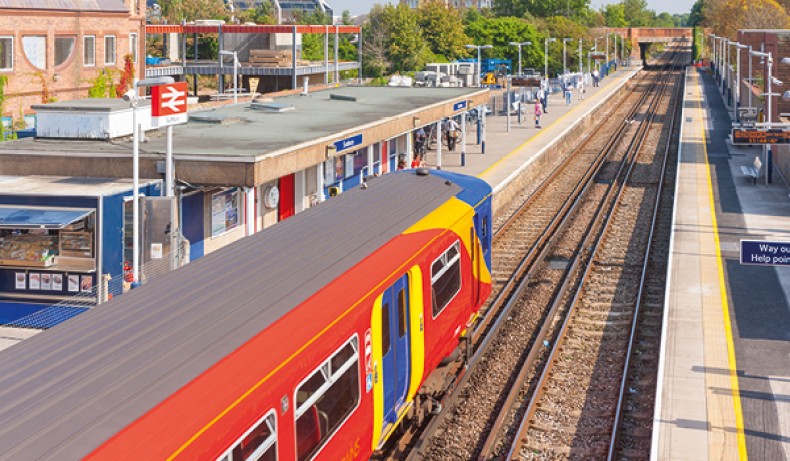 Situated on the Shepperton to Waterloo line run by South West Trains, direct trains from Sunbury station reach London in less than 50 minutes.
Drivers can be in the heart of the capital within around an hour, while the town is located at Junction 1 of the M3 and is just a 20-minute drive from Heathrow Airport.
Where are your favourite places to go in Sunbury? Tell us on our Facebook page.