29 January 2020 · Author name
Home Buyers Event is Proving Huge Draw For First Time Buyers in London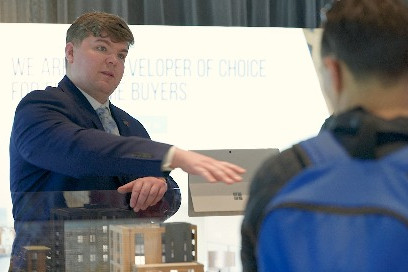 Housebuilder Fairview New Homes is holding its first Home Buyers event on Friday 31st January and Saturday 1st February near London Bridge and already hundreds of buyers have registered to attend.
Held over two days, the event will see a selection of guest speakers including Martin Roberts, presenter of BBC's 'Homes under the Hammer' talking about his career in property and when is the right time to buy.
There will be a residential research expert from Savills, as well as solicitors, interior designers and financial advisors.
Free to attend, the event, which will be held at Glazier's Hall, London Bridge, will offer those who come along the chance to be able to ask any questions they have on how to buy their first new home.
Also, on hand to answer questions will be Fairview New Homes purchasers who will be able to talk about their buyer journey.
Darren McCormack, Sales and Marketing Main Board Director for Fairview New Homes, said: "We are delighted to be hosting our first ever Home Buyers event. Attendees will be able to speak to like-minded individuals, and experts and learn all about London Help to Buy.
With the English Housing Survey this week reporting a rise in home ownership for 25-34-year olds, we aren't surprised by the popularity of this event. Those who attend will be able to have all of their questions answered and even start the process of buying their new homes."