25 January 2019 ·
Housebuilder completes work on Highams Park Development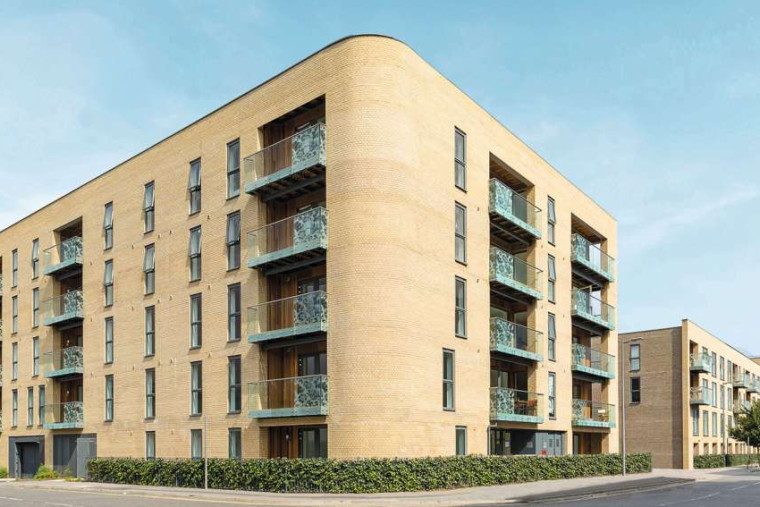 Construction work has been completed on a new housing development in Highams Park.
Fairview New Homes has put the finishing touches to Endeavour, a collection of 82 apartments off Hickman Avenue, comprising 66 private apartments and 16 affordable homes.
The development has been built on the site of a derelict former warehouse building, which was demolished and replaced with three modern apartment buildings.
Planning permission for Endeavour was granted in September 2017, with work beginning on site soon afterwards. The sales office at Endeavour opened in November 2017, and all 66 private apartments have now been sold.
The development proved particularly popular with first-time buyers, with more than two-thirds of those purchasing a home at Endeavour getting onto the property ladder for the first time.
Among them were Seniz Gokdemir and her partner Samuel Jaffe. The couple, both aged 30, had been renting for five years and used the London Help to Buy scheme to purchase a two-bedroom apartment.
Seniz said: "We're delighted with how well our home has turned out and with all the space we have now. We even have a small garden to enjoy in the summer months, which we wouldn't have thought was possible when we first began looking for an apartment to purchase. There's a real community feel in Highams Park, and some lovely shops and restaurants."
Following the success at Endeavour, Fairview New Homes is set to start construction work on its second development in Highams Park – to be known as Discovery - later this year.
The development will regenerate brownfield land on the site of a former NHS building on nearby Larkshall Road.
Discovery will comprise 81 new homes which are to be built on the site of the former Naseberry Court mental health hub, which closed in 2015. The development is expected to launch in Spring 2020.
Andy Georgiou, Sales and Marketing Director for Fairview New Homes, said: "Endeavour has been instrumental in helping many Londoners achieve their dream of home ownership within the capital and we're very proud of the role it has played in the wider regeneration of the area.
"With its fantastic transport links to central London, Highams Park has so much potential for home-buyers and has fast become a sought-after area of north London.
"With Endeavour now complete, we look forward to starting work at Discovery and transforming another derelict brownfield site in Highams Park into much-needed new homes for the capital."