23 January 2019 ·
Housebuilder to host two Help to Buy roadshows in South London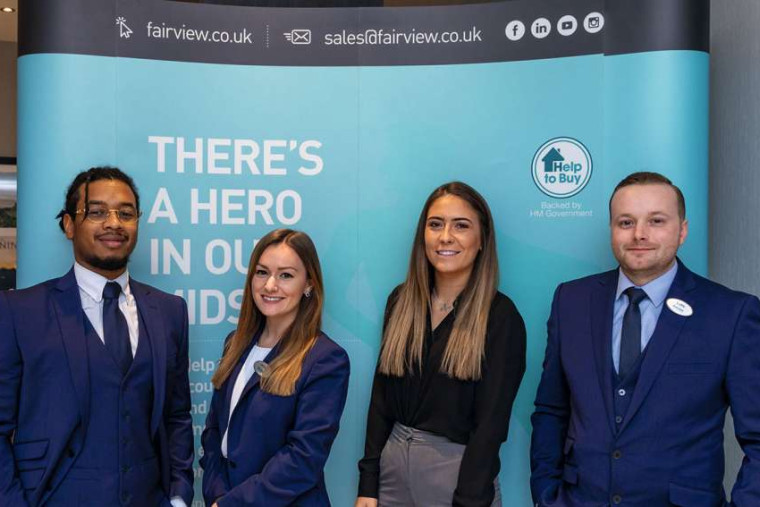 Fairview New Homes is encouraging prospective house buyers to attend one of its free Help to Buy roadshows in South London.
The Enfield-based housebuilder has teamed up with mortgage advisors Torc24 to host a series of free Help to Buy roadshows across the capital.
The latest events will be taking place in Greenwich and Anerley on the weekend of Saturday 2nd and Sunday 3rd February.
Home buyers considering a move to Greenwich will be able to receive free advice about how to use the Help to Buy scheme at Fairview's Maritime development, off Greenwich High Road, SE10 8JL.
While those looking for a new home in Anerley, close to the vibrant Crystal Palace Triangle, will be able to visit Venue, located off William Booth Road, SE20 8BX.
Both developments will be open between 10am and 5pm, and experts from both Fairview and Torc24 will be on hand to explain how buyers can secure a home with as little as a five per cent deposit.
Andy Georgiou, Sales and Marketing Director for Fairview New Homes, said: "The London Help to Buy scheme has already enabled thousands of Londoners to get on or move up the property ladder since its introduction in 2016, but many buyers are still unaware of how the scheme works.
"We have organised this roadshow to give buyers considering moving to South London the chance to speak to mortgage advisors for free independent advice and find out more about how Help to Buy could benefit them.
"So far this year our roadshows with Torc24 have proven to be big hits with those who have attended and we're looking forward to welcoming more prospective buyers to both Venue and Maritime from 10am on 2nd and 3rd February."
Under the London Help to Buy scheme, buyers can purchase a home with a five per cent deposit and a 55 per cent mortgage. The remaining 40 per cent is provided as an equity loan, which remains interest-free for five years.
Fairview's final Help to Buy Roadshow event of the current series will take place at The Village, its development in Buntingford, Hertfordshire on Saturday 9th February.