06 October 2021 ·
Welcombe House Meet Your Neighbours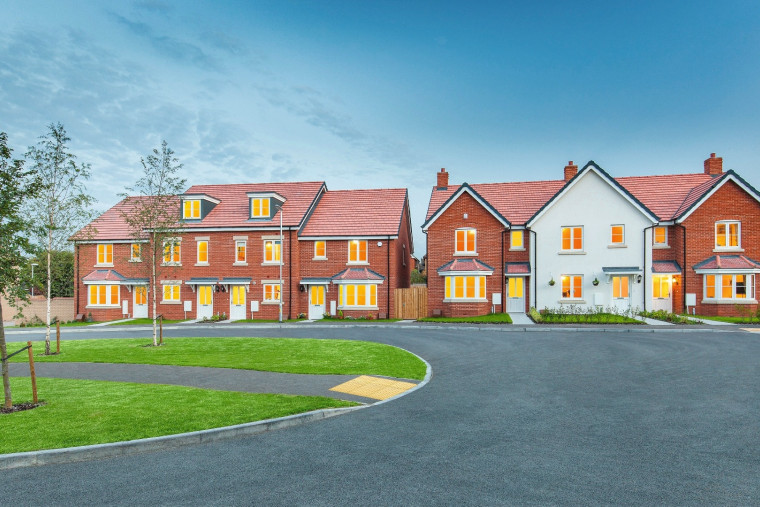 For Lois Carlisle and Oliver Leigh, Fairview New Homes' Welcombe House development in Harpenden is proving to be the perfect place to start fresh after a giant upheaval in their lives, thanks to the COVID-19 pandemic.
Lois explains: "We had been living in Australia for three years and came home to visit family in March 2020, just two weeks before Covid-19 broke out. We suddenly found ourselves stranded, as Australia shut its borders within 24 hours, only letting residents back in. With so much uncertainty, we had to ask our friends to pack up our entire house in Australia so we could ship everything back to the UK while we looked for new jobs and our dream home."
The couple purchased a two-bedroom luxury house at the development, with what Lois describes as a 'Narnia' doorway hidden between neighbouring properties. The couple chose this particular plot for its uniquely secluded garden, which wraps around the corner property.
Inspired by their lifestyle in Australia, the couple were drawn to the open plan nature of the living areas, flowing into the garden via double doors. Having already added decking, garden furniture and a landscaped area, the couple are starting to create the 'inside out' social space that is so important to them.
"When we drove past Welcombe House, we were blown away by the location as it is right on the common! As soon as we looked around, we knew it was the home for us. We love the high ceilings, the open-plan living spaces, big windows and that our home is built to a brilliantly high spec. Having two bedrooms upstairs also suits us well, as we have made one room into a gym and home office. Our house is also tucked away which makes it incredibly private."
"The development is so beautiful. We love the juxtaposition of the old-style apartments in what was the hotel, mixed with the new homes on the plot. Harpenden itself is a beautiful town– it is surrounded by lots of greenery, with a variety of pubs, restaurants and shops. It is so great to be so close to all the action."
"Our experience of buying with Fairview has been excellent. The sales team, Suzette and Max, were incredibly attentive. Especially as we wanted to move quickly – and that involved many calls back and forth. We saw the property on the Sunday, and by the Wednesday we had reserved and completed all the paperwork. Since moving in, Fairview has been brilliant, getting what was only minimal snagging work done quickly and efficiently. We have no complaints!"
"We would definitely recommend Fairview to all our friends and family. Knowing that they have a large team to support you makes life so much easier."
To find out more about Welcombe House, please click here.