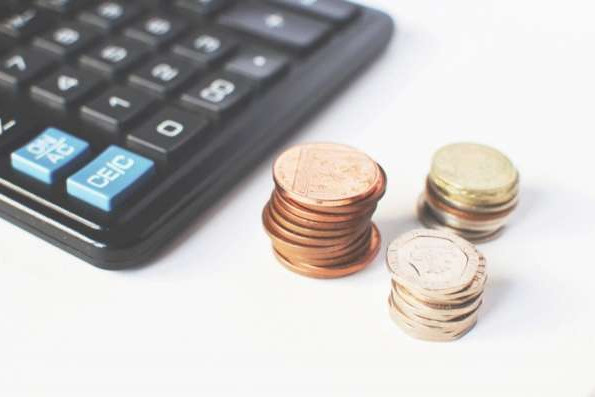 If you're looking to purchase your first home or are just at the start of your journey and exploring the process, then this article is for you.
Mortgages, the different types and the lingo associated with them can be confusing. Below, we break down what a mortgage is and the types available. After reading this, you'll be equipped to take the next step, whether that be researching the right mortgage for you, reaching out to speak with an expert, or simply being prepared for when the time is right.
What is a mortgage?
A mortgage is a monetary loan from a bank or building society (a lender) that you can use to support you in buying a property. You, the borrower, contractually agrees to pay back the lender over time, typically in a series of regular payments until the cost of your loan is met and you no longer owe money.
Given that most mortgages are large loans, the average mortgage repayment plan lasts for around 25 years - although this can fluctuate from anywhere between six months to 40 years. A mortgage is secured against your home, meaning that you risk losing your home if you don't meet your payment requirements.
How do I qualify for a mortgage?
Each mortgage lender will set its own criteria for lending money, meaning that it's worth doing your research and shopping around, just as you would do when applying for a credit card or travel insurance. Generally, a mortgage lender will take into consideration the following factors:
How much money you need to borrow
The deposit you have available (cash savings)
The type of property you'd like to purchase
Your employment status (the longer you've been in your job, the better)
Any debts or existing loans you might have
Your regular spending habits
How many dependents you have (e.g. family members that rely on your income)
Your credit rating (e.g. Experian or Clear Score)
Whether the mortgage in question is affordable for you, taking all of the above into consideration.
Types of mortgages
Interest-only mortgage
An interest-only mortgage means that your monthly payments to your lender only covers the interest that is charged on your loan. In effect, you aren't paying off the sum of money you borrowed, so at the end of the agreed mortgage term, you will still owe the original amount you borrowed. Payments each month to your lender will be lower than that of a repayment mortgage, so are best suited for those that can't commit to higher monthly payments, however, as mortgage lenders will always want to ensure a borrower's affordability to pay back a loan, this type of mortgage is not the most common type of mortgage loan.
Repayment mortgage
A repayment mortgage is the most common type of mortgage. Not will you be paying the interest of your loan, you will be paying the capital of the loan too, which means the amount you pay in your monthly repayments will get smaller over time, as you owe less and less. In an ideal scenario, should you complete your regular payments over a set period of time, say 25 years, you will own your house outright, having paid your lender back in full.
Fixed-rate mortgage
Fixed-rate mortgages are the most common type of loan taken out by homebuyers, with three quarters of the UK on this type of payment plan. A fixed-rate mortgage essentially means you'll be paying the same interest rate for a set number of years, meaning that your monthly payments will remain consistent regardless of any changes to the Bank of England's base rate (if we've lost you here, don't worry, you can read about base rates here), which is subject to fluctuation.
Borrowers on this plan most commonly take out two-year or five-year fixed-rate mortgage, although longer, three, seven, 10 and even 15-year fixed terms are available.
Variable mortgage
A variable mortgage is influenced by the Bank of England's base rate, and therefore subject to fluctuate. This means that your monthly payments will vary, depending on the base rate that it is tracking. While a variable mortgage may have a lower fixed rate to start with, it's more or less certain to go up as interest rates rise. The current base rate is 3% (November 2022), the highest it's been since the 2008 financial crisis, which directly impacts borrowers.
There are three types of variable mortgages: standard variable rate mortgages, discounted variable rate mortgages and tracker rate mortgages.
A standard variable rate mortgage (SVR) is the basic interest rate as determined by your lender, and this will vary depending on which lender you choose. You'll typically be moved on to this type of mortgage once your existing fixed rate, tracker or discount mortgage ends, unless you switch to a new deal. SVP's tend to be significantly higher than the rates on other types of mortgage. This would be a suitable mortgage for someone who wants maximum flexibility, as you can change deal whenever you like.
A discounted variable rate mortgage (DVR) means that rates are a percentage discount of the bank or building society's standard variable rate for a specific period of time - typically three years but sometimes longer. For example, if your lender's SVR is 4.5% with a 1% discount, your initial monthly payments will be 3.5%, for the agreed amount of time. Just as the SVR however, this mortgage is still subject to change, and is likely to increase over time.
A tracker rate mortgage is typically at a fixed percentage, usually above the Bank of England base rate. Lenders will then track this rate for a period of between one and five years, but there's also the opportunity for 'lifetime' tracker mortgages that have no fixed end date so can, in theory, run until the end of your mortgage. A tracker rate mortgage offers you an interest rate that can go up or down, but it is generally lower that an SVR mortgage. This type of mortgage could be good option for a first-time buyer if interest rates are low, they are also suited for those looking to buy-to-let, which are typically more expensive, so if rates are low, this mortgage can keep payments down.
Green mortgage
A green mortgage is intended to increase the appeal of owning a more environmentally friendly and efficient property by rewarding borrowers with a better interest rate or cashback on their mortgage. In some cases, this can also apply to those taking steps to make their existing property greener. There are two types of green mortgages offered by a select number of lenders:
If you're buying or living in a property that has a high EPC rating of either A or B, you could receive cashback or an improved interest rate on your mortgage. This type of mortgage is offered to homebuyers and in some cases those remortgaging.
If you're carrying out home improvements that make your home 'greener', you could be eligible for a green mortgage. This includes replacing single-glazed windows with double, upgrading your heating systems or installing solar panels. In this case, lenders will typically offer you a discounted interest rate or cashback on any money that you borrow to carry out the improvements.
Lingo explained
Base rate – The Bank of England has a responsibility to try and keep inflation under control - low and stable. This is done by increasing the "base rate" and helps guide the economy on where they should set their interest rates at and how to value things.
Interest rate – The value percentage a lender charges a borrower on top of their loan amount. For example, if you borrow £200,000 at an interest rate of 5%, you'll pay back the entire £200,000 plus 5% of that amount, which is £10,000.
Fixed rate – Your mortgage lender has agreed to a set amount of monthly payments over a period of time, regardless of any fluctuation of interest rate.
Capital – The amount of money your lender agrees to loan you.
For more information or to find out which mortgage is right for you, talk to one of our trusted financial experts at Torc24.