26 August 2022 ·
North Seven Bring your own sunshine event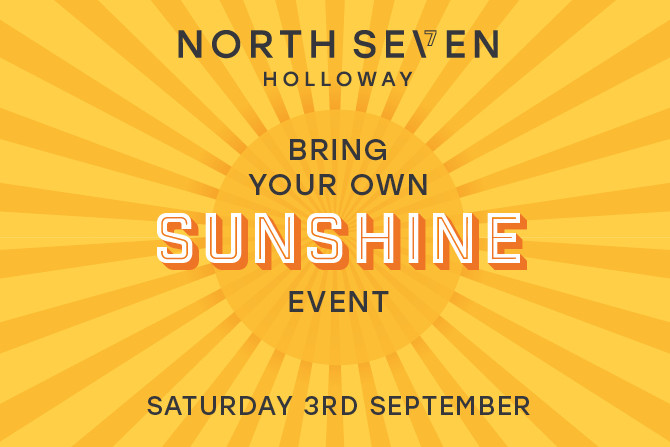 The city is a lot of fun in the summer – especially here. There's all the brilliant bars and places to eat. Parks where you can make the warm evening that little bit longer. And that great feeling of enjoying every moment with friends, whenever and however you want. Yes, everything you need is here. You just need to…Bring your own sunshine!
Join us on Saturday 3rd September, 12pm and 4pm and enjoy delicious pizza, chilled drinks, music and garden games, and speak to some existing homeowners about what makes North Seven the best place to call home.
Our friendly sales team will be on hand to speak to you about our remaining homes, the development and how you can make your move using London Help to Buy with just a 5% deposit.
Reserve throughout the weekend and we'll gift you a £2,000 Harrods voucher to spend as you wish!
Book your spot today by contacting us on
0203 9939 450 / [email protected]