01 May 2019 ·
Renters purchase first family home in Harrow-on-the-Hill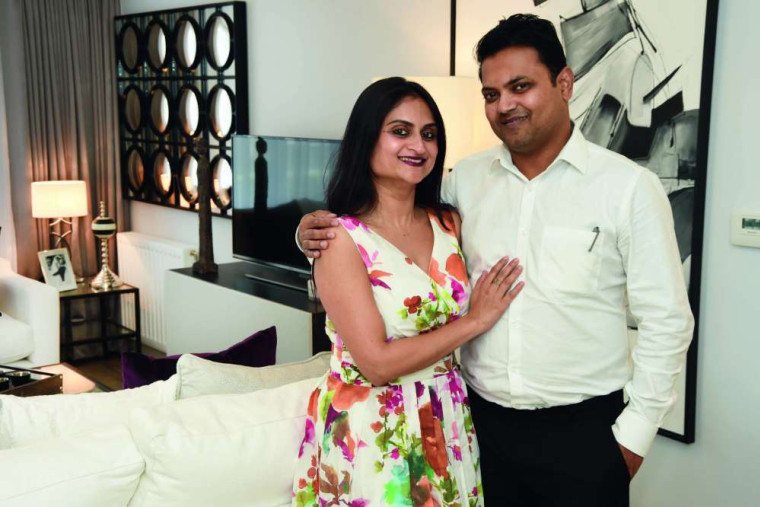 With a multi-million-pound regeneration scheme underway and fantastic transport links to Central London, Harrow-on-the-Hill was the obvious location for Sidharth Mohanty and his family to buy their first home.
Sidharth, 42, and his partner Tirthi Patnaik, 40, had been renting a two-bedroom home in the nearby town of Pinner but wanted a larger home in an area offering more to do with their eight-year-old son Rishabh.
Access to good local schools was also a major factor, as were transport links to Central London, where Sidharth owns his own business and Tirthi works as a business analyst.
After an extensive online search, the couple settled on Harrow-on-the-Hill and soon discovered Fairview New Homes' Lexicon development, off Gayton Road, offered them the lifestyle they were looking for - all within a peaceful location away from the main road.
Sidharth said: "We had been renting in Pinner for eight years but as our son has grown up, we wanted our own home in an area which we felt would turn into a good investment for the future.
"We both work in Central London and need that direct route into the city. We knew of Harrow-on-the-Hill's good transport links and having explored the area, have found it to be vibrant with plenty of family-friendly amenities here.
"Buying was not on our mind when we first visited Lexicon, but once we saw our plot, with its spacious open rooms and beautiful view over the town, Tirthi and I just knew this is where we wanted to live."
Using the London Help to Buy scheme, the family were able to purchase their new home with a five per cent deposit and a 55 per cent mortgage. The remaining 40 per cent is provided as an equity loan, which remains interest-free for five years.
Sidharth admits that without the scheme, the family would have struggled to raise the deposit needed to upsize.
He said: "London Help to Buy is a great opportunity for people to get on to the property ladder in the capital, especially for people like us who were renting and struggling to put money aside for a deposit.
"Fairview's sales team was very thorough and guided us through the paperwork to make sure we were okay with the process, which gave us peace of mind as a first-time buyer.
"We now have a beautiful apartment on the top floor which we can decorate and personalise how we want. We love the views from the balcony and we are looking forward to making this our family home."
Fairview is building 355 new homes at Lexicon, and currently has a range of one, two and three-bedroom apartments available to purchase, with prices starting from £335,000.