01 July 2023 ·
Summer Savings: Fairview New Homes Eases Mortgage Payments Amid Record High Interest Rates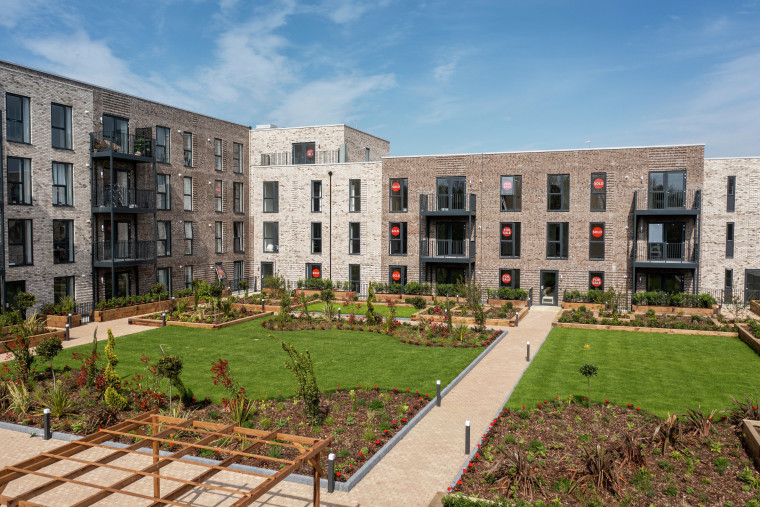 Fairview New Homes have exciting news for house hunters looking to purchase a new property this summer! In response to the challenging market conditions, with interest rates at record highs, we are offering a contribution of up to £30,000 towards mortgage payments on a selection of our 1, 2 and 3 bedroom apartments and 2, 3 and 4 bedroom houses.
This limited-time-only incentive is available at our stunning Essex-based developments, Brentwood Acres, and Epping Gate. With the recent Bank of England's decision to raise the base rate to 5%, the highest since 2008, and the average two-year fixed mortgage rate reaching 6.66% (as of 11 July), we understand the difficulties buyers are facing.
By contributing 5% of the value of the property, our aim is to help buyers overcome the burden of high interest rates. For those purchasing apartments at Epping Gate, this could mean receiving between £16,250 - £25,000 towards their mortgage, translating to potential monthly payments as low as £1,001 over a 24-month period.
If you are considering homes at Brentwood Acres, our 5% contribution could be as much as £30,000, resulting in significant savings of £1,250 per month on your mortgage payments when spread over 24 months.
We are determined to support buyers in securing their dream home during this challenging period. Don't miss out on this incredible opportunity, as this incentive is available on reservations until 31 August 2023. So, if you're looking to purchase a property in Essex and alleviate the impact of rising interest rates, now is the perfect time to take advantage of Fairview New Homes' contribution offer!
*Calculated based on a principality 2 year fixed rate mortgage at a 6.05% initial rate, on a 35 year term and 90% LTV. Available on reservations made by 31st August 2023. Correct as of 11.07.2023.
Fairview New Homes do not offer mortgage advice. Any financial advice should be obtained from a mortgage adviser or lender. This offer is not available in conjunction with any other promotion.
Please speak to your sales advisor for more information. Your home may be repossessed if you do not keep up with mortgage repayments.
Epping Gate
Essex, Essex
No of bedrooms

1-3

Price

From £400,000

Est. completion date

Available now
Situated in an independent and historical town with a great sense of community but still close enough to London for an easy commute, our brand-new development of 1, 2 & 3 bedroom apartments in attractive Loughton gives you the very best of town and city.
Brentwood Acres
Brentwood, Essex
No of bedrooms

3-4

Price

From £550,000

Est. completion date

September - March 2024
Stylish 2, 3 and 4 bedroom houses and 1 & 2 bedroom apartments in Brentwood. With eco-friendly features, excellent transport links, and a beautiful location, this development is perfect for families and young professionals looking for their dream home.