30 September 2021 ·
Synergy to Welcome Monkey Puzzle Day Nursery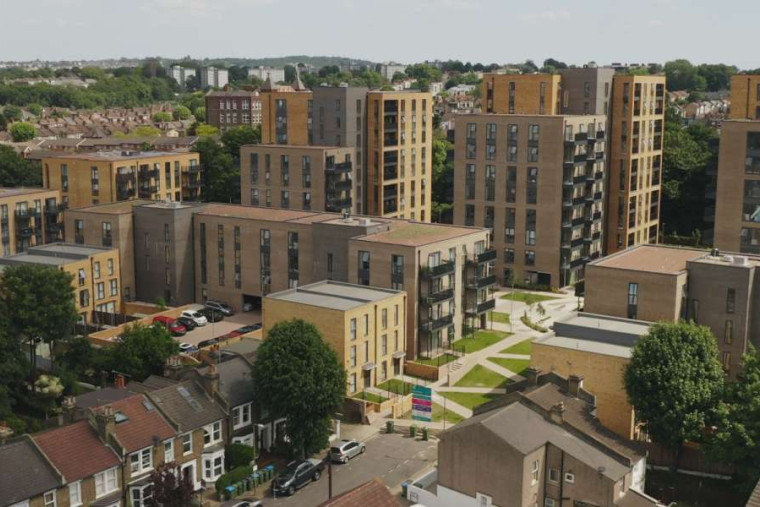 Synergy, is a must-buy location for young families as it is set to welcome an onsite nursery in early 2022.
Located within the quiet residential streets of Charlton, in the Royal Borough of Greenwich, Synergy is a hidden gem for growing families looking for more space and natural surroundings without moving out of London; offering an expanse of green space, it's just a stone's throw from Canary Wharf and London Bridge.
The new nursey, set to open in early 2022, will be run by Monkey Puzzle. Grace King, Franchise Director commented on the opening: "Monkey Puzzle Day Nursery is going to be a safe and inspiring environment for the young people of Charlton. We have been wanting to do something for the families of Charlton for quite some time, waiting for the right location and building. Monkey Puzzle are honoured to be the occupants of this wonderful building and we look forward to being part of the local community."
Grace added: "Refurbishment is soon to be underway, and our aim is to create a place where children can come and thrive, enabling parents to leave their children with peace of mind."
While the development offers stunning views of the city skyline, Synergy is in one of the greenest London Boroughs; with 50 parks and open spaces in the area, the popular Greenwich Park just 17-minutes away by bus and 25-minutes on foot.
Amina, a 37-year-old Finance Manager and a local resident, who moved to Synergy explains why her and her family moved to Charlton: "This quiet, green family area is vibrant and interesting at the same time. The Monkey Puzzle nursery set to open next year is ideal as we're expecting our new baby this summer. There's also lots of primary schools around which is brilliant."
There are plenty of primary and secondary schools in the area for families to choose from; Fossdene primary school, which has a 'Good' Ofsted rating, is visible form the development and less than a 3-minute walk away. Another primary school, Our Lady of Grace, is an Ofsted-rated 'Outstanding' and is just 10-minutes' walk away. For older children, St Mary Magdalene CofE secondary school is approximately 10 minutes' drive away and has been rated 'Good' by Ofsted.
Both Westcombe Park Overground (Zone 3) and Charlton Overground (Zone 3) are around a 10-minute walk from Synergy, and offer easy access to central London, including London Bridge in just 15-minutes, and Canary Wharf in under 30 minutes.
Local amenities on Synergy's doorstep include a Sainsbury's, Asda, and Marks & Spencer, all within a mile radius. Greenwich Shopping Park- home to a Boots, Home Sense, Matalan and a Lidl to name a few- can also be reached in less than 5 minutes on-foot from the development.
This southeast London development comprises 202 one-, two- and three-bedroom apartments, which have stunning views of the city, as well as four-bedroom houses, loads of green and play areas as well as private parking spaces.