23 February 2021 ·
Tips and Tricks to Help Sell Your Home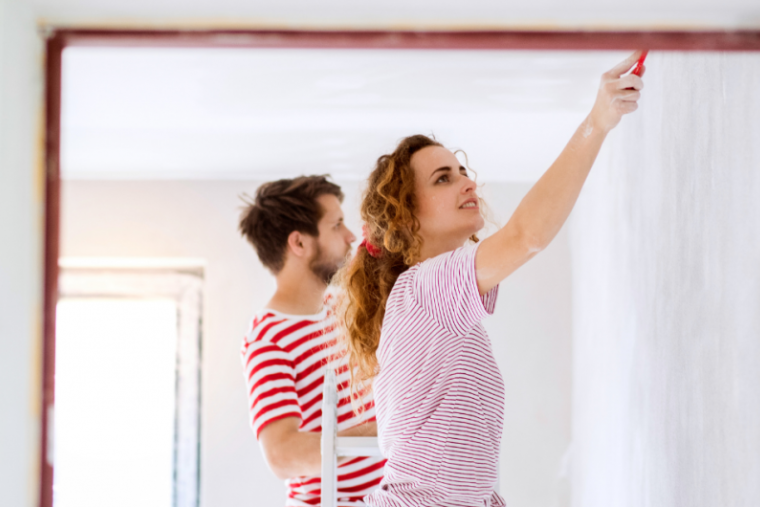 With a busy London lifestyle, it can be hard to find the hours to ensure property success. Fortunately, we have some time-saving tricks which can give your home that Hinch appeal buyers are after!


Kerb with your Enthusiasm
You should never judge a book by its cover, and beauty is only skin-deep. Unfortunately, we can't guarantee that every buyer will have an open mind. If you haven't heard the term before, kerb appeal is the outside, aesthetic appeal of your home.
A HomeOwners Alliance survey asked homeowners what kerb-points mattered the most to them. While there are big time-crunchers such as broken shillings (68% said the roof condition mattered to them), there are some quick fixes! Maintaining your driveway (59%), painting your fences or balcony railings (56%), a spruced-up front door (52%) and hiding your wheelie bins (36%) are all within reach for a busy schedule.


Paint Proactively
With the blank canvas of a new build home, you can add personal flares as much as you'd like. Sadly, we're going to be that boring voice in your head: As charming as those bright purple walls are, you should consider redecorating! The goal is to hit that sweet spot between personality and neutrality.
The great news is that once you're in your new build apartment, it can be purple paint and jazzy wallpaper all day. Your new build will be yours to customise – find out more about the benefits of buying new here.


Tidiness and Mindfulness
Speaking of that sweet spot, practicing the Kondo method and minimalism is a great way of tidying your home for prospective buyers. Clutter and chaos will put a buyer off, but so will hitting your home with design bleach. The trick is to figure out what the charm of your property is, whether it's cosy and hygge or contemporary and sleek. Focus on sparking that joy.
You will, however, want to tackle personal effects such as photos, trophies, or sentimental trinkets. You don't have to get rid of them, but it's a good idea to tidy them away for viewings. Balance is key!


Every Room A Scene
Buyers need to imagine themselves living in your home. Kicking their feet up in front of Netflix, hitting that Pomodoro timing in your office, or unwinding in your bath. As such, it helps to make sure that every room has a visual purpose. If you have office papers in your bedroom, a pulled-out sofa bed in your lounge, or exercise equipment in your kitchen, consider where else those items can go. Each doorway is a prompt for your buyer's imagination!


We'll Lend a Hand
While we sadly don't have our own Fairview lifestyle makeover squad, our FairMove scheme is the next best thing! We'll give you support and guidance during the whole process of selling your existing home, so you can focus on the important things.
If you're looking to get on the property ladder, we can help, too! With London Help to Buy, you could move with just a 5% deposit and 75% mortgage. The remaining 20% is supplied by the government as an equity loan, interest free for the first 5 years.
This year has been a trying time, but we're here to lighten the load of buying your Fairview New Home. Explore our selection of current and upcoming developments in London here.