·
Top Christmas Decorations for 2017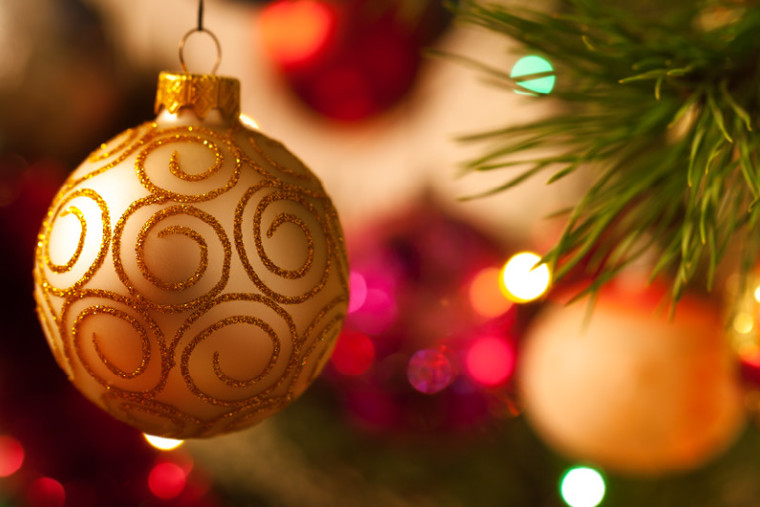 Christmas Light Projector
You don't need to put up those tangled old Christmas lights to make your house stand out from the crowd this festive season.
This snowflake Christmas light projector from Lights4fun will create a winter wonderland light show for the whole street to enjoy – all at the flick of a switch.
The projector can be placed up to 5m away from the home and has and with 4 different snowflake patterns available.
Price: £34.99
Meri Meri Christmas Crackers
Christmas dinner just wouldn't be the same without crackers.
Meri Meri offers a range of cute crackers depicting different festive themes, from Santa and his reindeer to characters in the Nutcracker.
Each cracker contains a hat, joke and a unique gift which relates to the design - perfect for keeping the kids entertained at the dinner table.
Prices: start from £12
Swap out your Christmas tree star
Cap off your Christmas tree with something a little more eye-catching this year.
Part of John Lewis' Tales of the Maharaja collection, this opulent red pinnacle tree topper will leave your tree looking, well, tree-mendous.
Combine with red and gold decorations, like these pins on Pinterest, to accentuate the sophisticated look.
Or check out the rest of the Tales of Maharaja collection to keep the majestic, Indian theme running throughout the tree.
Price: £15
Feather Robin tree decorations
Robins are traditionally associated with this time of year and make beautiful decorations around the home.
Perched on a holly spring and finished off with a fine gold cord, these delicate robin tree decorations will feel at home on a more minimalist Christmas tree.
But be quick, these robins are flying the nest quickly and only a few remain in stock.
Price: £3 per robin
What decorations are you putting up this Christmas? Let us know on our Facebook page.