19 October 2018 ·
Visitors will receive a warm Welcombe at development's grand opening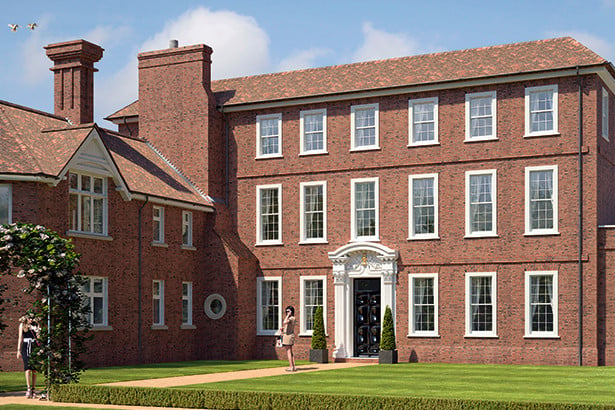 A prestigious new development of homes being built on the site of the former Harpenden House Hotel will open its doors to the public next month.
Fairview New Homes is converting the Grade II listed building in Southdown Road into a collection of luxury apartments as part of its new development, the Welcombe House collection.
The development will comprise a range of stylish 2 and 3-bedroom houses and apartments – including newly built properties as well as those being created within the listed building – on land located opposite Harpenden Common.
Fairview will be holding a grand opening at the development on Saturday 3rd November, when buyers will also have the opportunity to explore a fully-styled showhome.
Andy Georgiou, Sales and Marketing Director for Fairview, said: "Welcombe House is a landmark development for us, and we are very proud to be restoring the former Harpenden House Hotel into a collection of high quality apartments, featuring bespoke layouts which have been expertly designed and crafted.
"The grand opening at Welcombe House promises to be a wonderful occasion and we are very much looking forward to showing visitors around this prestigious development."
Fairview is building 37 homes within the Welcombe House collection – 19 new apartments, 13 new houses, and 5 bespoke converted apartments within the listed Welcombe building.
The former hotel – originally known as the Welcombe building – will be converted into a collection of exceptional 2 and 3-bedroom apartments, and will be known as Welcombe House.
Two collections of characterful new homes – Welcombe Mews and Welcombe Gardens – will be built beside Welcombe House.
Welcombe Gardens will comprise a range of 13 new houses, while Welcombe Mews will be a collection of 19 new apartments located behind the listed building conversion.
Homes at Welcombe Gardens will all feature contemporary kitchen designs and private gardens, while the apartments at Welcombe Mews will include state of the art fixtures and fittings and a variety of layouts.
Each of the 5 apartments within Welcombe House will have a bespoke floorplan, and the layouts of the apartments have been designed to make the very most of the listed building's features and shape.
For more information on the Welcombe House collection, call 0208 023 5056 or visit https://www.welcombehouse.co.uk/welcombe-house