·
10 STEPS TO BUYING A NEW BUILD HOME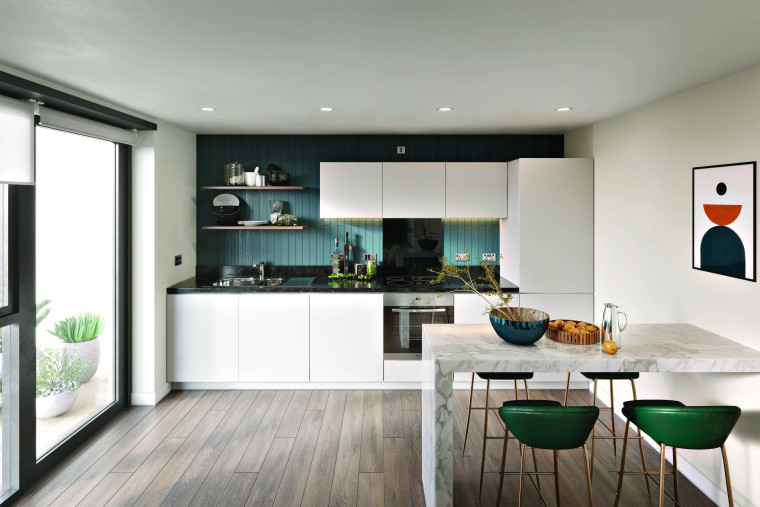 Step 1: DO YOUR RESEARCH
First things first, you need to figure out the 'where' and the 'what'. You've settled on London, that's sorted. But London is a big place so it's important to make a list of locations you think you might love and get a feel for them. Even if you have one in mind, try a few others to see what's on offer. At the same time, you need to work out what your budget is, and features you will—and won't—compromise on.
Step 2: UNDERSTAND THE COSTS
Next up, get a handle on costs. There's your deposit--you'll need at least 5% to qualify for Help to Buy. Then there's your reservation fee (usually £500 for Help to Buy properties, and usually deducted when you have completed). Plus, don't forget to set aside money for legal fees and Stamp Duty, and the cost of moving itself.
Step 3: TALK TO AN INDEPENDENT FINANCIAL ADVISOR
Sounds scary, but we can recommend our financial advisors Torc24 to you. They're nice, and they know what they're doing. The process of buying a new home can seem complex, but when you've got a specialist in your corner, it's a whole lot less stressful. They'll help to tweak your costs and figure out exactly what you can and can't afford. It's invaluable advice.
Step 4: GO ON VISITS
Once you have got a clear idea of where you want to be, what you want and what you can afford, it's time to have a proper look around. You can visit our developments and view our marketing suites and show homes. We'll happily show you around and answer any questions you may have and, once you know which home is the one for you, we'll help you to get it reserved.
Step 5: SEE WHAT EXTRAS WE CAN OFFER
At this stage, it's a good idea to see what incentives we can offer you. We have a whole host of great ways of helping make your move more affordable. It could be by taking care of your Stamp Duty or legal fees, or even paying your mortgage for a certain period. Sounds good, right? So be sure to ask our sales team for more info.
Step 6: INSTRUCT A SOLICITOR
It's getting serious now. And that means it's time to get an independent solicitor or conveyancer who can take care of the legal side of things. We're happy to recommend one if that helps. They'll work with you to ensure you have your deposit in place, and that all the relevant paperwork is completed and returned in good time, so you can get your feet up in your new home. (Exchange usually happens between 2 to 3 weeks after you have reserved.)
Step 7: COUNTDOWN TO COMPLETION
You're almost done, which is good. And all the hard work is definitely done by this point. Still, little things often crop up at this point and as you're thinking about the future, you'll likely have a few questions that you didn't ask before. The good news is, we're still on hand during this time if you need any guidance ahead of moving day, and we'll answer any questions you may have.
Step 8: REST ASSURED
Our after-sales service is something we've always been proud of. Now that you're officially a homeowner, we'll remind you f the contact details for our Customer Service team, just in case you have any questions or queries about your new home. In addition to this, we will ensure you have the details of your NHBC buildmark warranty, which provides added piece of mind.
Step 9: GET READY FOR YOUR HOME INSPECTION
Even once you're in, we don't just leave you to it. We'll arrange for your home inspection to be carried out around 4 weeks after you've moved in, and we'll write to you beforehand with an appointment date. It's your opportunity to let us know of anything you may need fixing (and to let us know how much you're enjoying your new home.)
Step 10: CLEAR UP ANY MINOR SNAGS
When you know the date of our inspection visit, spend some time making notes of any minor issues that need fixing. We call it a snagging list. That way, when we arrive, we can go through them with you and look to get them sorted asap.
And that's it. You're in. Your new home is yours. It's pretty much perfect and it's time to sit back, relax and start living. Hopefully this gives you a good idea of the process you'll got through when it comes to buying a new build home. But still, if you have any questions about anything we've covered here—don't hesitate to get in touch.