·
10 STEPS TO BUYING A NEW BUILD HOME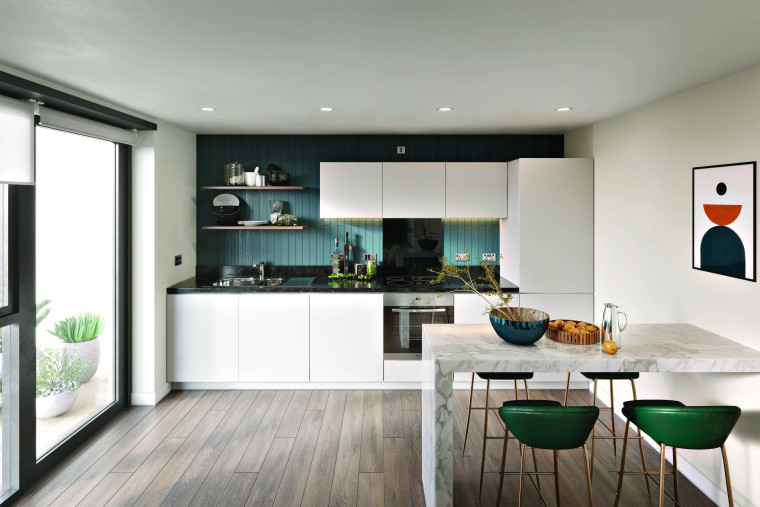 OVERVIEW
10 STEPS TO BUYING A NEW BUILD HOME
OUR EXPERTISE. IT'S WHAT MAKES BUYING AND MOVING WITH US A WHOLE LOT SIMPLER.
From initial research to getting the keys, our simple 10 step guide is here to help you make an easier move.
1. DO YOUR RESEARCH
This is all about the 'where' and the 'what'. You already know that London is going to be your new address, but if you're still thinking about exactly where you want to live, make a list of your ideal locations and visit them. Once you know that, work out what you want from your home, including what you can compromise on, and what you won't budge on.
2. UNDERSTAND THE COSTS
Of course, there's your deposit; you'll need at least 5% to qualify for Help to Buy. Then there's your reservation fee (usually £500 for Help to Buy properties, and normally- deducted when you have completed). Plus, don't forget having money aside for legal fees and Stamp Duty, and the cost of moving itself.
3. TALK TO AN INDEPENDENT FINANCIAL ADVISOR
We can recommend our financial advisors Torc24 to you, that's no problem. The process of buying an apartment or a house may seem complex, but as specialists in new build homes they can help explain it all. For instance, they will let you know the maximum amount you can borrow and help you apply for your Help to Buy mortgage. Plus, they can help you work out a budget that's right for you.
4. GO ON VISITS
Now you know the price range you're able to buy in, this is the time to visit our developments and view our marketing suites and show homes. We'll happily show you around and answer any questions you may have and, once you know which home is the one for you, we'll help you to get it reserved.
5. DISCOVER OUR INCENTIVES
Our incentives vary and are all great ways of helping make your move more affordable. This could be us taking care of your Stamp Duty or legal fees, or even paying your mortgage for a period of time. Our expert Sales Advisors will tell you all about any incentives* we have..
6. INSTRUCT A SOLICITOR
Again, it's no trouble for us to recommend an independent solicitor or conveyancer who can take care of the legal side of things. They'll work with you to ensure you have your deposit in place, and that all the relevant paperwork is completed and returned in good time, so that you can look forward to contracts being exchanged (usually between 14 to 21 days after you have reserved.)
7. COUNTDOWN TO COMPLETION
All the hard work is done, and at this stage you're very close to having the keys in your hand, which can happen quicker than you think. We'll be on hand during this time if you need any guidance ahead of moving day, and to answer any questions you may have.
8. ENJOY PEACE OF MIND
Our after-sales service is something we've always been proud of. Now that you're officially a homeowner, we'll remind you about your 10-year NHBC warranty, and give you the details for our customer care team, just in case you have any questions or queries about your new home.
9. GET READY FOR YOUR HOME INSPECTION
We don't just leave you to it now. We'll arrange for your home inspection to be around 4 weeks after you've moved in, and we'll write to you beforehand with an appointment date. It's your opportunity to let us know of anything you may need fixing (and to let us know how much you're enjoying your new home of course.)
10. COMPLETE A SNAGGING LIST
When you know the date of our inspection visit, spend some time making notes of any minor issues that need fixing, so that when we arrive we can go through them with you.

Have any questions? Let's talk today.

Disclaimer: Incentives are only available at selected times when advertised.