02 January 2019 ·
FAIRVIEW NEW HOMES ACQUIRES FORMER BUS DEPOT SITE IN WATFORD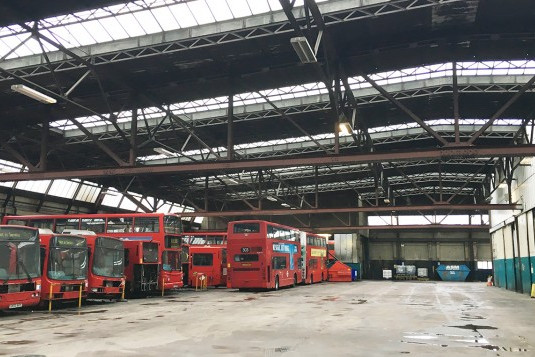 Fairview New Homes has completed the purchase of a former bus depot site in Watford for residential development.
The Enfield-based developer plans to build in excess of 150 homes on the 1.195 hectare site, which it has acquired unconditionally for a price of £10.1 million.
Located off St Albans Road in the suburb of Garston, just over two miles north of Watford town centre, the depot became vacant earlier this year when bus operator Arriva closed the facility.
It is the second piece of land Fairview New Homes has acquired in Watford in the last 12 months, following the purchase of a former laundry and MOT garage on Sydney Road for £9 million in March 2018.
The Garston bus depot was opened in the 1950s, and is located to the south of Garston Park, close to both Junction 6 of the M1 and Junction 21 of the M25.
Rhys Davies, Land Director for Fairview New Homes, said: "We are naturally pleased to have acquired this key brownfield site in Garston, which possesses great potential for redevelopment.
"The former bus depot's suburban location, close proximity to Watford town centre and good access to the M1, M25 and Garston Train Station make it an extremely suitable site for new housing, and we are currently in the process of preparing a planning application for the development.
"This latest acquisition in Watford further underlines our commitment to regenerating brownfield sites and also demonstrates our willingness to acquire land unconditionally prior to securing planning permission.
"We have a successful track record in unlocking the potential of derelict sites to deliver new housing and we are continuing to seek further land opportunities across London and the South East."