14 September 2018 ·
Tottenham hotspur partners with Fairview new homes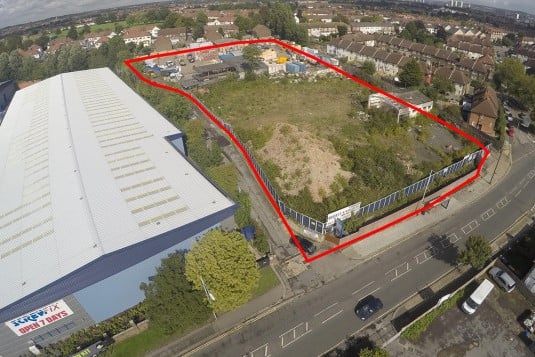 Tottenham Hotspur Football Club is pleased to announce that it will be partnering with Fairview New Homes to bring forward a regeneration scheme for its 0.9 hectare (2.24 acre) site at 500 White Hart Lane.
The Club secured outline planning permission in November 2016 from Haringey Council for a mixed-use housing scheme that includes 144 market and affordable homes, retail, and employment floorspace and is expected to create approximately 24 jobs as well as delivering improvements to local bus services.
The 500 White Hart Lane scheme represents the third mixed-use housing development brought forward by the Club in addition to its new stadium scheme. It follows the completion of two other developments in recent years, both comprising 100 per cent affordable homes in North Tottenham along with other community and employment uses including a new 400 pupil primary school.
Daniel Levy, Tottenham Hotspur Chairman, commented: "Since embarking on our new stadium scheme and associated developments, the Club has created and delivered over 1,000 new jobs in the construction, IT, hospitality, retail and sports industries.
"Along with new homes, a training hotel, visitor attractions, community facilities and the new London Academy of Excellence, our work and scheme is spearheading the regeneration of Tottenham."
Nick Dulcken, Director at Fairview New Homes Ltd, said: "We are proud to be working alongside Tottenham Hotspur on this exciting new project. There is a strong demand for residential accommodation in the area and we are delighted to be able to assist with what is needed.
"We are now working on the detailed design with our partners at the Club so that we can progress with our intention to redevelop the site during 2019."
The Club, in partnership with Fairview, will shortly be submitting a reserved matters application to Haringey Council seeking approval of the detailed design of the scheme, including landscaping and public realm.