03 August 2018 ·
FOCUS ON: HIGHAMS PARK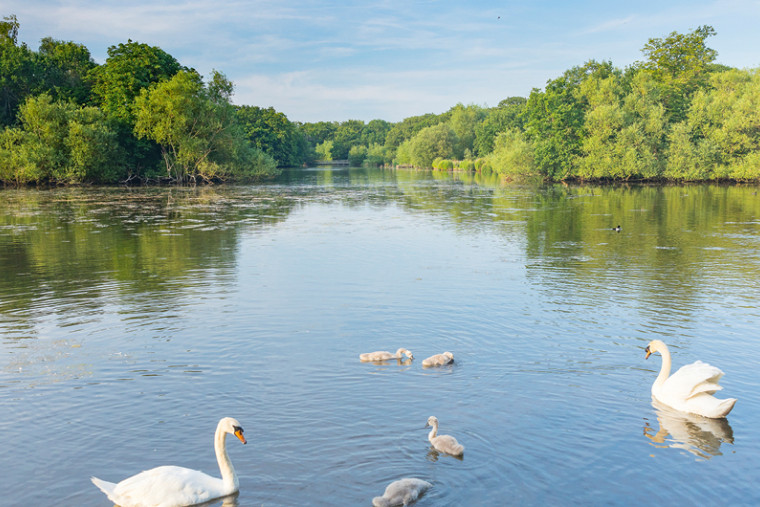 What is the difference between a place to live and a community? We believe that it's the people who live and work in an area who make it.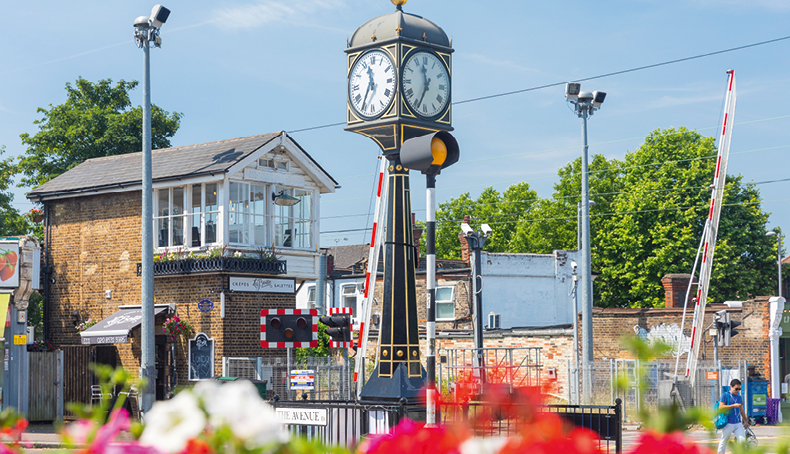 Since TfL took over the rail line serving the area in 2015, Highams Park has attracted attention as an emerging hotspot where residents can enjoy the best of both worlds - independent shops and restaurants, picturesque woodland, and a Zone 4 location with excellent rail links to the heart of the capital.
We spoke to some of the business owners and residents of Highams Park to find out what they love about it - and why they would recommend it for your next move.
La Boite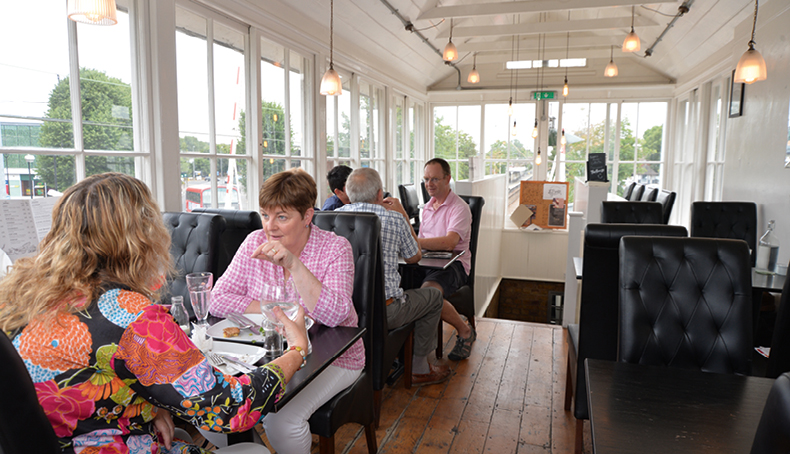 The cosy interior of La Boite
This cosy creperie opened its doors in February 2016 in one of Highams Park's most iconic spots, the local signal box.
Its positioning, overlooking the Overground line, is the perfect location for trainspotters, who often pop in to sample La Boite's delights while keeping an eye out for the next passing locomotive.
Tamara Mateos moved to Highams Park in January 2016 and has been part of the team at La Boite since it opened.
Tamara Mateos
Hi Tamara. Since moving to Highams Park in 2016, what has stood out most to you?
Everyone is very friendly here and the community often comes together for events like Highams Park Day. It's like living in a nice village but with really easy access to London.
What is your favourite thing about living in Highams Park?
Despite Highams Park not being very big, there's always something to do, with live entertainment at both The Oak and The County Arms most weekends.
If you could only choose one thing from the menu at La Boite, what would it be?
If you find yourself craving a crepe, I'd definitely recommend our dark chocolate and strawberries option.
Karen Jane's Florist
Karen Jane's florist is located just off The Broadway
Having spent 32 years trading in Highams Park, Karen Jane has watched the area transform into one of London's hidden gems.
Her friendly and personable service has led to many of her loyal customers becoming friends.
Karen Jane has owned her flower shop in Highams Park for 32 years
Having spent more than 3 decades in Highams Park, how do you think the area has changed?
A lot of independent cafés and shops have opened up, each with their own quirks. We have just recently started hosting continental markets, with the promise of more to come, and that's really exciting for us.
How has your store remained so popular over the years?
People enjoy having a personal service and I pride myself on offering bespoke orders, especially for weddings and funerals.
What do you love about Highams Park?
Epping Forest and the Highams Lake are really nice places to relax and forget your troubles. It's only a 10-minute walk from the train station.
V&A Book Shop
V&A Book & Gifts is located opposite the Highams Park station
Andrew and Val Golds opened their independent book shop, V&A Books & Gifts, in The Avenue in 2012.
It's the first independent book shop in Highams Park, and the first time the couple have ever owned a shop.
The store has been popular enough to fend off competition from the growing demand for e-books and Andrew and Val have now branched out to also stock a range of games and small gifts.
Andrew is one of the founding members of the Highams Park Society, which has organised popular local events such as Highams Park Day.
Andrew Golds owns V&A Books & Gifts with his wife Val
V&A Books & Gifts is the first store you have owned. What inspired you to open a shop in Highams Park?
The shop was Val's idea and considering that there hadn't been an independent book shop in Highams Park, it was an untouched market which we wanted to try and tap into.
We love meeting new people, so opening a store seemed like a great way to interact with the locals.
Why is Highams Park a good place to live?
There's such a strong sense of community, which is hard not to buy into when you live here.
We now have three well-regarded schools very close by, which has attracted a lot of families, and the half-an-hour journey into Central London makes commuting easy.
What does the Highams Park society do?
I helped to form the society with Sandeep Christian, who is chairman, to help preserve the local heritage and celebrate the local area.
This year marked our 11th Highams Park Day, which is an annual village fete held on Vincent Green. We organise live entertainment and host craft and food stalls on the day.
Could you see yourself becoming part of the community in Highams Park?
Find out more about our 1, 2 and 3-bedroom new homes at Endeavour.
Homes are priced from £350,000 and are available with London Help to Buy.