14 February 2022 ·
Regency Height's Refer a friend Pizza night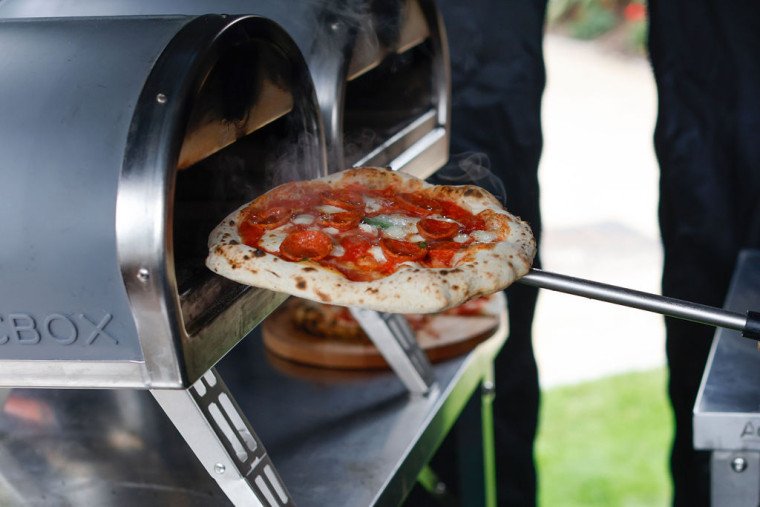 Regency Heights' Pizza Night
Calling all Regency Heights residents – join us on Thursday 3rd March for a pizza night!
Building communities is important to us at Fairview New Homes and the Sales teams at each of our developments, and that's why the team at Regency Heights is inviting you to a pizza night where you can meet and mingle with some of your neighbours.
From 5-8pm at the Regency Heights Sales & Marketing suite, you'll be treated to a delicious free pizza by local pizza legend, Sarv's Slice. If you haven't tried one of their incredible handmade Neapolitan pizzas, take a look at their Instagram page and you'll see what all the fuss is about.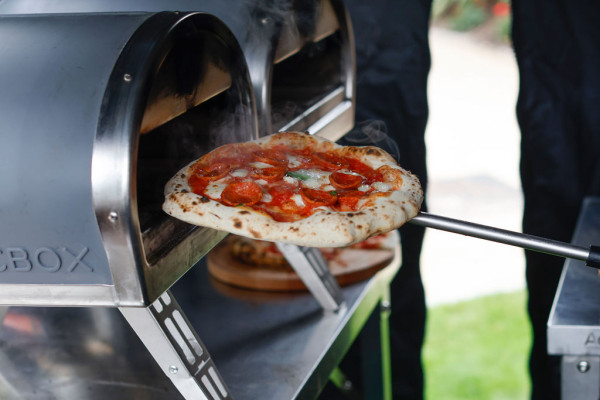 You're also invited to bring a friend along with you; if you know someone currently looking to buy a house, you'll be gifted £5,000 cash as a 'refer a friend' incentive, should they choose to make Regency Heights their home by reserving that evening. What's more, your friend will also receive £5,000 worth of incentives* and be eligible for up to £20,000 as a deposit gift on selected homes if they reserve.
Click here to secure your place.
We know you live here, but in case you need a little info to take to your friend…
Regency Heights is home to almost 500 private apartments; currently in its final phase of the development, the impressive tower set over 26 floors features a selection of 174 studio, 1-, 2- and 3-bedroom apartments. They offer amazing views across London's skyline, and there is an expanse of open green space surrounding the development as well as a beautiful lake home to swans!
The development is located in the thriving area of Park Royal, which is part of one of the UK's largest regeneration projects backed by the London Mayor (OPDC).
The Central line is a short 10-minute walk away at Hanger Lane, while the Piccadilly line at Park Royal is just an eight-minute stroll. The area will soon be home to two new 'super hub' railway stations - Crossrail and HS2 services, making it the only high-speed rail interchange in the UK.
The development is also surrounded by a wealth of amenities, leisure facilities and relaxing green spaces, meaning residents have most of what they could want or need right at their fingertips. The nearby bustling neighbourhoods of Ealing and Chiswick are two and four miles away respectively, easily accessed by public transport, and offer an array of gastropubs, popular restaurants, and trendy bars.
Find out more about Regency Heights.
Here's what some of your fellow neighbours at Regency Heights have to say about living there…
"The actual apartment itself is just what I was looking for. The apartment is so spacious, the build quality is excellent and the view from the balcony is also amazing. I wanted to buy a new build home as I love the look and feel of new builds; it also means that I do not need to spend any extra time and money on fixing or repairing an older house.
~ Lesley, in her late twenties bought a studio apartment
"The beautiful lake was one of the key reasons we chose Regency Heights, my husband is a country boy and I'm a Zone 1 city girl, so it was a was a good compromise in location. We moved in at the beginning of April 2021, the whole process took about 5 months, as the flat was being completed. It was an easy process as the lawyers guided us through everything, they were very helpful."
~ Shenez and Hycham, a married couple in their late twenties and earlier thirties, bought a two-bed
*£5,000 worth of incentives to the purchaser and £5,000 as a cash lump sum to the named referrer will be paid on the legal completion of the property purchase. Recommendations must be identified prior to the buyer's first site visit. Valid until 31.03.2022. Only one incentive may be used per purchase.