25 February 2022 ·
Join Regency Height's for the five leaf clover event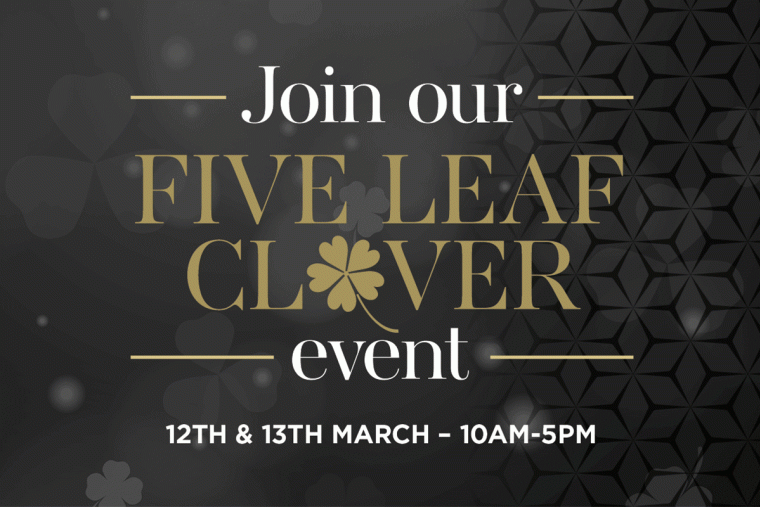 London's most affordable developer, Fairview New Homes, is inviting you to enjoy its upcoming St Patrick's Day event on Saturday 12th and Sunday 13th March from 10am to 5pm at its development, Regency Heights, in Park Royal.
Get ready to Shamrock and Roll at our Five Leaf Clover event on Saturday 12th and Sunday 13th March from 10am to 5pm.
Regency Heights will be celebrating St Patrick's Day early, with some food and drinks to celebrate the occasion. Also, you can take a pick from one of our five incentives:
£2,000 Holiday Voucher*
£2,000 Towards Legal Fees*
£2,000 John Lewis Voucher*
£2,000 Furniture Pack*
£2,000 Tech Pack*
Guests are encouraged to RSVP via respective sales teams to ensure their attendance of the exciting event, which is completely free to all attendees.
About Regency Heights
The development comprises 499 studio, one, two and three-bed apartments, some of which are available through the London Help to Buy scheme, priced from £399,000. Each apartment has either a balcony or ground floor terrace, and residents have access to calming green spaces, a tranquil lake, and landscaped gardens. The development also offers exceptional skyline views following the recent launch of premium skyline apartments, which benefit from unparalleled views of London's skyline.
Located within one of the UK's largest regeneration projects, Old Oak Common and Park Royal, Regency Heights is part of a £26 billion regeneration masterplan. Regency Heights, is located in Zone 3 and is only a 7-minute walk from Park Royal Underground Station, serviced by the Piccadilly Line, and a 9-minute walk from Hanger Lane Underground Station, serviced by the Central Line. The development will be home to two new 'super hub' railway stations, the much-anticipated Crossrail and HS2, making it the only high-speed rail interchange in the UK.
*Incentives valid for the 12th and 13th March weekend only. Only one incentive can be selected, not in conjunction with any other offer. Terms and conditions apply, please speak to a sales advisor to find out more.