08 February 2021 ·
Romantic Places and Spaces near our Developments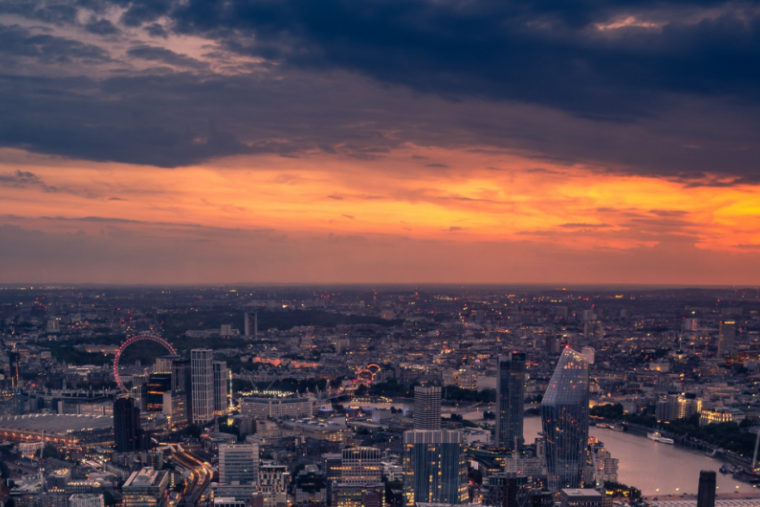 Valentines might look a little different this year, but love has been persevering!
A study by Virgin Media found that virtual dates increased by 36% during lockdown, and 1 in 4 people will continue to date online. Zoom-based wine-tasting and speed dates have proven popular with this new virtual valentines culture.
In the spirit of this make-do attitude, we're letting you know about some of the most romantic places and take-out opportunities near our developments. Whether you're having a stay-in-date or looking for places to visit later in the year.
Welcombe Home
Welcombe House has a natural advantage for romance-seekers, tucked just outside of London in Harpenden. You'll feel courted by the green fields and historic Grade II buildings, whether you've met your Duke of Hastings or are looking for your Mr Darcy. Batford Springs nature reserve is also perfect place to take a Valentines walk, or a picnic when it's warmer. For now, the Yard Pizzeria can provide a date-night treat and a bottle of wine, while Tahini provides mouth-watering authentic Turkish cuisine.

When its café reopens, you can take a drive to the Ashridge Estate and enjoy a meal before taking in the breath-taking seasonal bluebells in April and May.
Relationship Synergy
Synergy is a good metaphor for the perfect relationship, two halves forming a lovely whole. That character holds true even now. The beautiful greenery of Charlton Park and Woolwich Common are available for distanced walks, while the community's faithful Pelton Arms Pub is still open for delicious takeaway food to keep you warm.
The historic Cutty Sark and the planetary Royal Observatory will allow you to book tickets for safe, distanced visits later in the year.
Regency Heights
An exciting area located in the UK's largest regeneration project; Regency Heights has plenty of options available for date-night. Order delicious Indian cuisine from the Spice Shack or a broad array of takeaways. For romantic daytrips further afield, Regency Heights has its finger on the pulse of London, with simple transport links to locations such as the National Trust's breath-taking Osterley Park.
When it reopens, thrill seeking couples can enjoy a drink and a VR action experience at Navrtar. For a slower pace, you could treat your partner to some massage therapy at the Soma Room when it's safe to do so.
A Royal Treatment in Queensbury
Queensbury Square is a buzzing, multicultural area of London with some great delivery options for a romantic night in. The Spaccanapoli Restaurant offers delicious pizzas and Italian cuisine, while the Ice Cream Palace has pick-up sweet treats for your special someone.
When it's safer to visit, St George and St Ann's shopping centres have a broad array of shopportunities, dining dates and cinemas perfect for holding hands in front of the silver screen.
Chosen for Community
Our prestigious developments are selected with communities in mind. Whether you're having a cosy night in or taking a safe walk out in close by green spaces, these ideal locations have been chosen to support a wide range of lifestyles in England's capital city.
If the romantic pallet we've shown here is a match made in heaven, you can learn more about our spectacular developments here.